Are you visiting Detroit for a weekend? Or are you living here? You shouldn't miss the music scene, anyway. Whether you love pop, jazz, or rock, you'll find a bunch of concerts in Detroit. Being one of the largest and most populous cities in the State of Michigan, Detroit has several outdoor venues where you can enjoy live music any day of the week. So, let's check them out!
1. Ford Field - Detroit, MI
Img source: mlive
The Ford Field stadium is intended for American football matches. This venue doesn't exactly fit the definition of "outdoor," but I included it because it's a very good place for mass events.

Due to its capacity of 65,000-80,000 seats, it's widely used for other mass events in Detroit. Over the last decade, the ELCA Youth Gathering and WrestleMania 23 have taken place here. The concerts of top stars like Madonna, No Doubt, and Taylor Swift have also been conducted on Ford Field. Compared to most domed stadiums, it has a large amount of natural light to reach the field. This enables a more exciting view for visitors. The natural light doesn't cause any distraction to the players in a day game, because the light only approaches the sidelines.
2000 Brush St, Detroit, MI 48226, United States
+1 313-262-2000
2. Comerica Park - Detroit, MI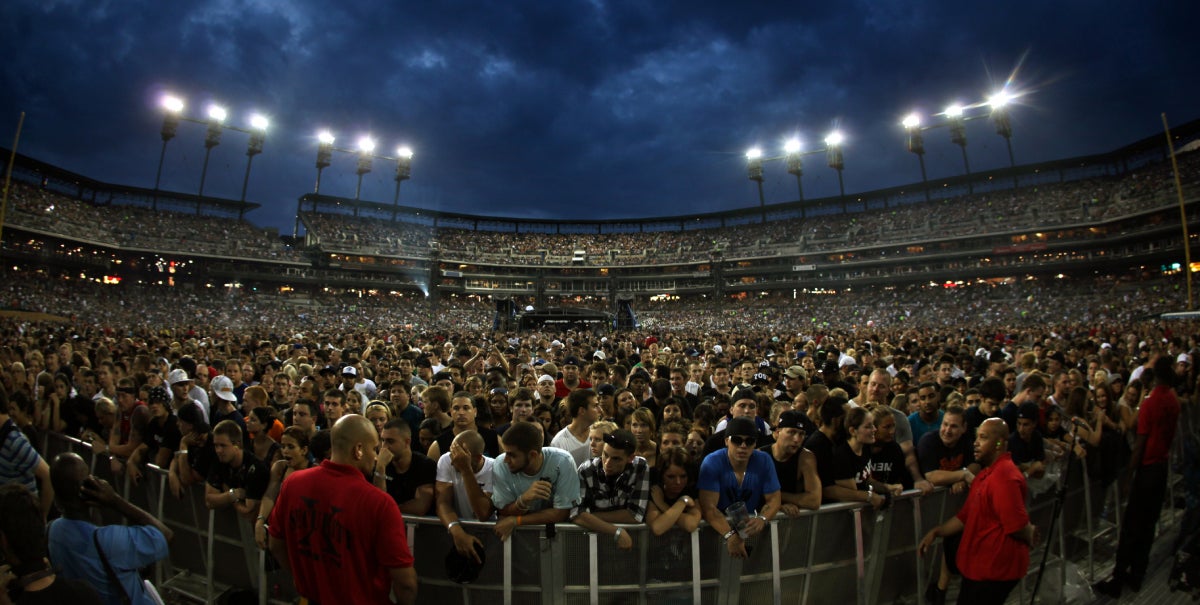 Img source: 313presents
Comerica Park was founded as an open-air ballpark for baseball games. Eventually, it has become a much more functional venue. With a seating capacity of more than 41,000, it is now used for university, municipal, and business purposes. Consisting of three levels, the venue offers an excellent view of downtown Detroit. Visitors can walk along the major concourse of the ballpark without missing the sight of the playing field. Although Comerica Park is located a bit far from the center of Detroit, it is well-served by public transport. People can get to the place by metro and bus.
2100 Woodward Ave, Detroit, MI 48201, United States
+1 313-962-4000
3. The Aretha Franklin Amphitheatre - Detroit, MI
Img source: wxyz.com
Being previously known as Chene Park, the Aretha Franklin Amphitheater provides seats to more than 6,000 people. The venue is located on the shores of the Detroit River, which gives a beautiful view to visitors. Sitting along the waterfront during the warm weather promises an unforgettable experience for everyone. The Aretha Franklin Amphitheater was even included in the Pollstar's top 100 amphitheaters in the world. No wonder that it has become a popular destination for legendary artists and top entertainers.
2600 Atwater St, Detroit, MI 48207, United States
+1 313-393-0292