The automotive industry is constantly evolving with the latest market trends, technology, and new ways of doing things. So if you're an automotive enthusiast who is interested in staying up to date with the car industry, podcasts are an excellent way to get started.
You'll find that the internet is filled with different automotive podcasts, but how do you know which one is worth your time? Well, this is exactly why we have put together this list of the 10 top automotive podcasts that you should tune into.
All of them have something fresh, fun, engaging, and informative to offer so be sure to check them out!
The Top Automotive Podcasts To Stream Right Now
To be clear, automotive podcasts are actually useful for both business and personal purposes. The car industry and technology industries are constantly evolving, and car aficionados and gadget geeks need to stay abreast of industry news, rumors, and new trends in order to stay competitive and up-to-date.
Podcasts are a great way for auto mechanics and auto repair shop owners to keep informed on new developments in the industry while being entertained at the same time.
Additionally, automobile podcasts help to educate consumers who may have never been interested in automobiles.
So without further ado, here is our curated list of the 10 best automotive podcasts:
1. Everyday Driver
This podcast is not just for car enthusiasts, it is for everyone who owns a vehicle and needs to take care of it. It is hosted by Todd Deeken and Paul Schmucker who are officially on a mission to make an average person care about their car.
In the everyday driver car debate, you will be able to find interesting information, automotive industry news, and different opinions on how things should be done.
This podcast initially started off as a Youtube video series but has now become a weekly podcast. It is also sometimes streamed twice a week, well looks like the listeners can't just get enough!
While sometimes the hosts discuss automotive industry news, they also help in answering questions like "Is my two-seater car a suitable winter drive?" and "If I land a new job, should I immediately buy myself a new car?"
Basically, this podcast is a great choice for anyone just getting started in the automotive space and looking to find practical advice.
2. The Smoking Tire
If you are looking for a podcast that affords you the chance to hear from some of the best minds in the automotive industry, The Smoking Tire is your gig.
It features some of the most influential people in the auto industry in the 90 minutes of the show. Some of the top names featured in the podcast include professional race car drivers like Kevin Madsen, boundary-pushing speed enthusiasts like an engineer, engine builder, and entrepreneur Bisi Ezerioha.
Another great thing about the Smoking Tire podcast is that all the information is offered in an easy-to-digest format.
3. Motorcycles and Misfits
Here's a little something for weary car owners - Motorcycles and Misfits! Yep, you will be able to guess that this one is different only from the ring of its name.
Hosted by Liza Millers, this podcast is educational and funny at the same time! The best part about this podcast is that you will find interesting and helpful information sandwiched between jokes - this makes it easier to absorb and understand!
It also gives technical information related to motorcycles and motorcycling. Their episode with Norman Reedus from the Walking Dead is a great place to start.
4. The Best of Car Talk
If you have spent some time in the automotive industry, you must have heard about car talk. This podcast is easily one of the most famous ones in the automotive industry.
Initially, it was a call-in radio talk show that aired on NPR from 1977 to 2012. It has also earned itself the Peabody award. Fast forward to today and NPR continues to publish old episodes as weekly podcasts.
In the best of car talk, some of the funniest auto mechanics take calls from people experiencing auto problems and offer some gainful insights. The best part? You don't have to know anything about cars to get started with this super fun podcast.
People also listen to this podcast because it is hands down, a complete laugh fest!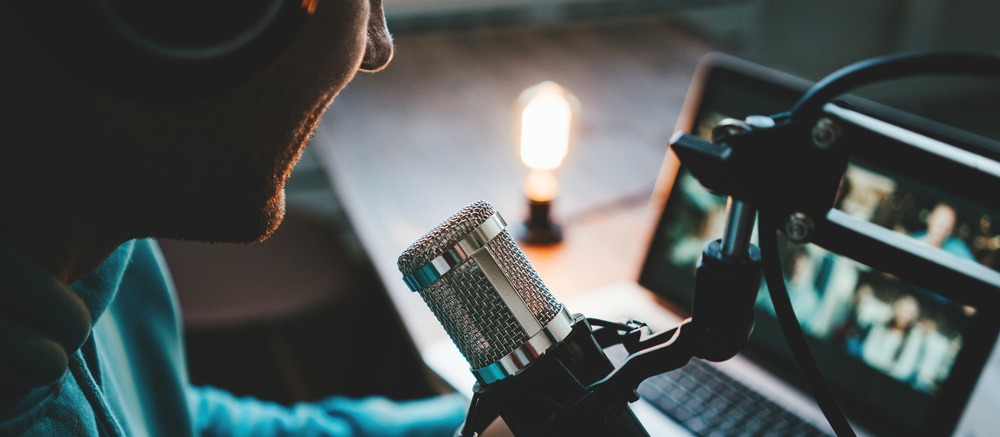 5. The Collecting Cars Podcast with Chris Harris

The collecting cars podcast is another famous one. It is founded and hosted by founder and motoring enthusiast Edward Lovett and Motoring's Chris Harris.
In addition to an amazing panel of hosts, this podcast also features a stellar cast of car lovers who join in as guests. This podcast is about all things automotive, from automotive history to trends and insights.
Again, this podcast is also delivered in a fun and engaging manner which makes it a complete hit with the listeners!
6. Past Gas by Donut Media
If you have been on the hunt for some of the craziest stories from automotive history, then Past Gas by Donut Media is the right place to be at!
The podcast is fun and is taken to the next level by hosts James Pumphrey, Nolan Sykes, and Joe Weber, who take you through the incredible stories behind some of your favorite cars and manufacturers.
They also talk about other fun stuff including underground Japanese racing clubs, bitter racing rivalries, and how some of the most classic cars in the automotive industry came out to be! Basically, it gives you the complete 101 on automotive history and makes it sound fun!
The hosts also happen to be famous, witty, and super enjoyable, so you don't want to miss any of their episodes. It is touted as fun, and light-hearted, and enlightens the listeners with some much-needed and insightful stories from the history of cars and automobiles.
The reviews for this podcast are quite positive and claim that listeners end up learning a thing or two about cars!
7. Spike's Car Radio
This podcast is hosted by automotive enthusiast spike feresten and is all about cars, comedy, and coffee. It is not for just car enthusiasts, but for everyone looking for some great comedy mixed up with information on vehicles and cars.
The weekly podcast also features Jerry Seinfeld, lawyer Paul Zuckerman, MotorTrend's Jonny Lieberman, and The Smoking Tire's Matt Farah with some other car loving guests. All of the panelists on this automotive podcast deliver the latest automotive news along with other helpful information and insights for the audience.
The stellar cast makes this one of the best automotive podcasts, featuring everyone's favorite automotive icons all in one place.
8. Auto Line After Hours
Another amazing automotive podcast featuring car news and much more, Auto Line After Hours will have you hooked in no time!
This automotive podcast has everything about automotive, from the automotive aftermarket to the trends in the industry and news to watch out for. The best part about this podcast is that invites top designers, chief engineers, and product planners to talk about up-and-coming and favorite classic cars to the audience. They talk shop, automotive design, and everything in between! All things automotive can be found at Auto Line After Hours, which makes it a hot favorite for the audience.
9. CarStuff
Each week, Car Stuff takes a deep dive into a different automotive topic. More auto-related topics include "how pedestrian safety shapes your car" and " the surprising history of the crime of jaywalking.
10. Check Engine Podcast
At the Sahlen's 6 Hours of the Glen, there were 3 winners of the IMSA's Spirit of the Race award, and they produced this very automotive podcast. We're not automotive journalists, that's for sure.
We don't do anything for magazines or websites. We are not employees of any company in the automotive or motorsports industry. We like cars and are just car fans. We'd have conversations in the garage, living rooms, bars, race tracks, and on road trips if we'd heard them on this. This is exactly why this podcast is a favorite!
Wrapping it Up
Most consumers today don't have time to read reviews and test drive cars, so it's up to those who do to take the time to share their knowledge and experience with others. The problem is that there are so many cars, and no one knows everything about them. There are thousands of different models of cars today, and no single review site or reviewer is likely to cover them all.
Podcasts like the ones discussed above help solve this problem. With these podcasts, listeners get expert insight into the best cars and which ones to avoid
Today, we have more options than ever to listen to podcasts, both on-demand and live, through many different devices.
So whether you want to learn about technology in auto repair industry, or have a look at what's going on in the world of business, there are so many podcasts to choose from and our list will help you get started!