DeModa is a New York based project featuring eclectic producer David Johnson. We're proud to debut this budding electronic artist's new video for the poppy yet intermittently forlorn track "Heavy Hearts" (featuring Eric Rickey of Rabid Young).

DeModa also took the time to answer some questions about originality, the creative process and doing it for the love.

Spacelab: How does it feel to have the video out? What was the process like?

David Johnson: Of course I'm awash with relief to have the video out -- but only because it's premiering on Spacelab! The thrill of people seeing my work on such a respected and generally awesome platform is magnified by my tentative enthusiasm for any consequential acquisition of legit cool cred!
Making a music video takes great patience and resilience, and this effort was a benchmark of sorts. The process of creating a visual accompaniment to my last single, "The Future Perfect," was a real trial-by-fire endeavor, and I particularly struggled with chastising myself for what I felt were amateur mistakes. So "Heavy Hearts" was a redemption that allowed me to transform those perceived missteps into learning experiences and more successfully execute my objective this time around. It also denotes my progression as an artist.
When you think about producing music, you don't realize how quickly you have to adapt to effective video production, which requires a completely different skill set and entirely unfamiliar tools. Fortunately, I am surrounded by a talented team of professionals who make the filming, moving graphics and editing happen as if by magic!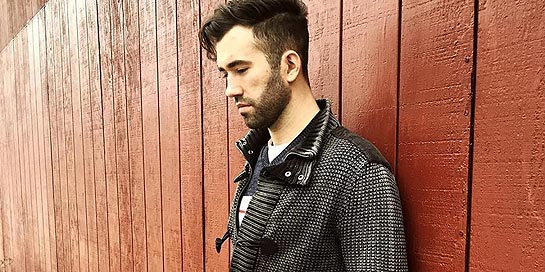 Spacelab: When you write are you thinking in terms of genre, visually, or all of those aesthetics at once? A general feeling?

David Johnson: When I compose music, I'm usually wondering about whether "this chord progression incite passion in me" and, "Will it elicit emotion from the listener?" Along with things like, "Do these drums make me want to drop everything and dance?"
Most critical: "Is it original?" Conversely, I've never really thought about imagery or worked within the bounds of genre while building a song, although I suspect other musicians are attentive to those elements. For me, my top priority is an audience's love of the sound, foremost and above all else. Then visuals can be added to enhance the finished product, which, if I'm doing my job right, is one that transcends classification by genre subheadings.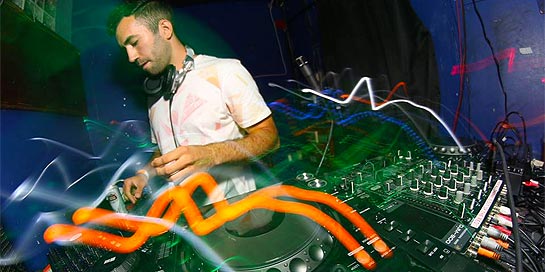 Spacelab: What does "Heavy Hearts" mean to you at this point in your life?

David Johnson: The line "Do it for the love" in the hook really resonates with me. Nothing you do in life is going to be easy, so if you're not doing something because you love it, then why are you doing it? This can apply to almost any aspect of someone's life.
A lot of people thought I was crazy for quitting my union day job to do music full time. But I was thinking that exact thought when I did it. I just had to ask myself "If you take money out of the equation, would I still be doing this?" The path I chose is far from easy but the undying passion and perseverance is what keeps this heavy heart beating hard.