Maxi Wild is from South East London England and now resides in America, a promising symbol of hope for good pop music with a salty attitude still existing. She also has a great accent. I first learned about her from mutual friends in industrial duo VOWWS, who she's worked with. Similarly, Wild can get hooks stuck in your head that don't make you want to die — and is far from disingenuous — as she bridges industrial, post-punk and fringe club styles effortlessly with an electronic pop sensibility.
"Growing up in the London rave scene, I've always been a fan of the drum and bass genre"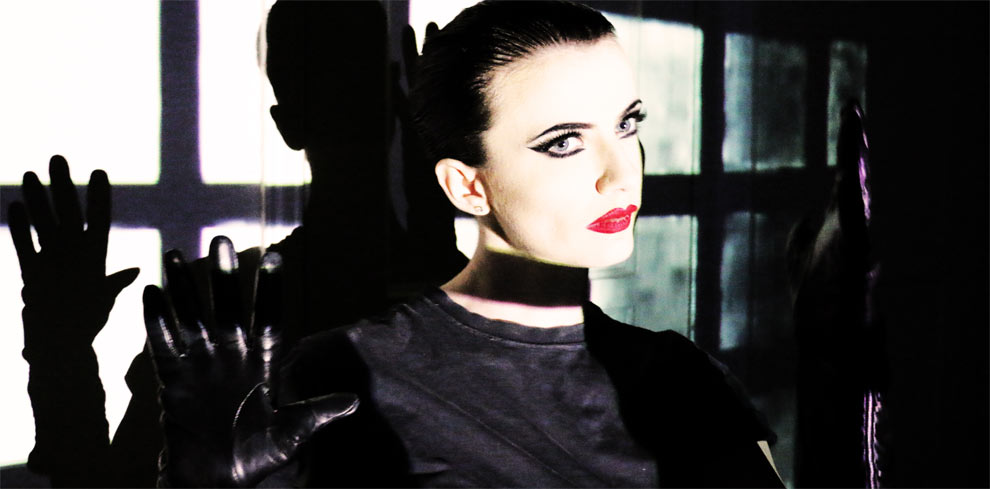 Photo by VOWWS


Her work as a writer and vocalist has landed her in the studio with the likes of UK chart legends THE BEATMASTERS, Grammy Nominated producer MIKE KOGLIN as well as a recent guest vocal on the CLIPPING track "Hot Fuck No Love" which was released on SUBPOP. Inspired by the raw grittiness of growing up in the London rave scene and influenced by the attitude and rebellion of punk she has pioneered her own unique and infectious brand of Electro Punk. Whether a sunnier but biting song like "Don't Call Me" or her recent banger "Heavy Tension," she's both a chameleon and consistent.

The second single to be taken from Maxi Wild's second record ATLAS WAVVE, "Murder On The Dance Floor" is a drum and bass driven, punk infused, anthem. Directed by Patrick Kennelly, known for his work with CLIPPING, Patty the Musical and the feature EXCESS FLESH. The inspiration for the video was taken from the 1915 silent film "Les Vampires." We're very happy to premiere the fun, theatrical and lively video today.

"Growing up in the London rave scene, I've always been a fan of the drum and bass genre," says Max. This track "Murder On The Dance Floor" has been in my live set for a few years and people love it when we play it but it wasn't until recently that I felt I could pull off the production of this track which is why it wasn't released... It's been my goal from the beginning to be able to write, produce and mix all of the music myself staying true to my artistic vision throughout the process. To me "Murder On The Dance Floor" encapsulates everything that I stand for, good pop writing driven by rebellion and passion for the music."