The iPhone 5 release date guessing has taken a serious turn towards the earlier, with new theories talking about an iPhone 5 release that's been bumped up earlier to compete with the Samsung Galaxy S III. There's talk of an August 7 iPhone 5 release date, which is different than the earlier theories that favored September or October. This would include the iOS6 release date as well, and new iPhone 5 features have emerged based on concept pictures shown below.

Christian Post and Know Your Mobile are commenting about what they believe to be an August 7 iPhone 5 release date, citing the proverbial "reliable industry source who wishes to remain anonymous." Their theory is a good one though, that states that Apple is moving up the iPhone 5 release date to compete with the Samsung Galaxy S III. Know Your Mobile is also standing firm on the introduction of iOS6 on the same release date.

MacRumors is also talking about he Japanese blog Macotakara, who has a good track record and has posted information from Alibaba about a new form in the production model, with the hole between the LED flash and camera present in previous iPhone 5 concept pictures is not present in the current iPhone 5 model. The Wall Street Journal is also saying that iPhone 5 production is "set to begin next month," with LG Display (South Korea), Sharp (Japan) and Japan Display (guess) all set to get in on production. This firms up the idea that an iPhone 5 release date is nearing. WSJ also cites Samsung's Galaxy S III phone as one of the main iPhone competitors as it arrives in coming months, but quotes Mizuho Investors Securities analyst Nobuo Kurahashi with saying "The smartphone market has become diverse, but the iPhone still sets the agenda."

A highly-cited article in Reuters says that people are already selling iPhone 5 products on pre-order complete with iPhone 5 concept pictures on the Chinese site Taobao, with the hopes of actually nabbing a new product on the Hong Kong iPhone 5 release date because it usually happens there just before the Chinese mainland. Taobao seller Xiaoyu said "Demand is high. Yesterday someone just bought two phones. Altogether we have about two dozen orders. It's not so easy to bring the phones from overseas, there's a limit to how many you can carry in...If we could bring in a few thousand that will be great!" Who said it's a tough economy out there?

A quick trip to Taobao reveals the item, in photos below. I can see why there's been so much talk of liquid metal, the aluminum case (or whatever its made of) is bright and shiny, very reflective. The reality of a 2012 iPhone 5 release date: THE IPHONE 5 HAS NOW BECOME A BRIGHT AND SHINY OBJECT. As if people didn't freak out over them enough already.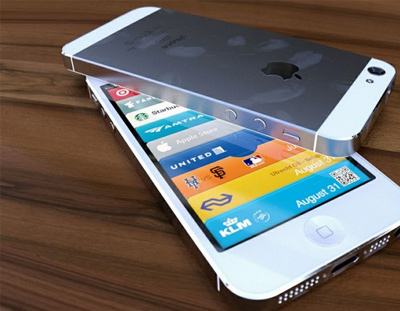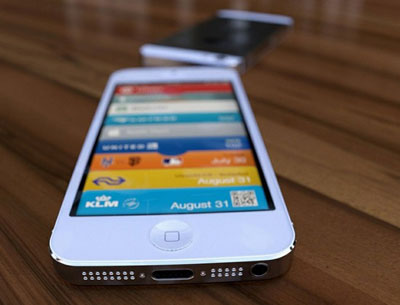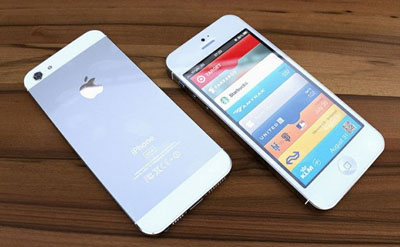 KitGuru also posted iPhone 5 pictures this week, before removing them, saying "Due to external pressures, which we are unable to detail publicly we felt it necessary to remove this story and all related images."  9to5Mac ran some photos that are different than than the concept pictures above, with the hole for for one the cameras in a different spot. It's tough to tell which might be right, so take a look and decide for yourself, and tell us what you think is correct.
Read more