We're zoning in on the iPhone 5 release date with news today of an Apple press event on September 12, and just to tease out the iPhone 5 release a shadow on the image reveals a 5 (see above), as if to suggest iPhone 5. So is this classic misdirection a la Steve Jobs, or is it a hint for the true iPhone 5 release date? We have eight days to find out.
A big debate right now is whether it will be called the iPhone 5 or the new iPhone, and I'd guess that it will roll out just as the iPad 3 / new iPad non-controversy did ... which is to say its both. We call it (officially) the iPad, but in order to set it apart from other releases we still sometimes call it the iPad 3 to know which version we're talking about. Sept. 12 is the date for the announcement, which makes Sept. 21 a good bet for the actual iPhone 5 release date. One other option -- maybe the announcement is on the 12th and release date is 5 days later on Sept. 17, which is a Monday. What do you think? Here's some of the things we can expect from a new iPhone 5 release:
The new iOS 6 operating system is highly likely to be announced on Sept. 12, which will affect Apple users of many products, so we'll all get an upgrade at that time. Things that are due include Facebook integration that will match what they did with Twitter the last time out; new headphones as seen in the photo below, the hotly anticipated iWallet feature that uses NFC (near-field communication) to pay for purchases in place of credit cards. This one is a question of timing: the whole smartphone industry is working on this, and word from Apple of including it on the iPhone 5 release could tip the momentum into more of an above ground phenomenon than an emerging technology. The other question on the other side of this: Apple doesn't rush things out, they do them right and without fail, so we won't see this unless Apple is satisfied with its development. Other iPhone 5 release items: a 4.0-inch screen with a 16:9 aspect ratio to match an already existing industry standard.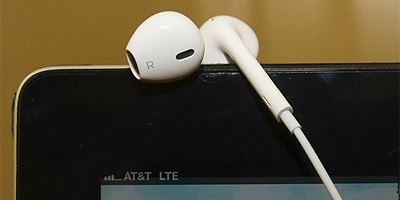 Photo via Vietnamese site Tinhte

We've already seen Piper Jaffray research analyst (and Apple man on the scene) Gene Munster offer up a research note today saying that if the iPhone 5 release date is Sept. 21, then Apple could go on to sell as many as 10 million new iPhones in the remaining days of the month, which is the final month of the quarter. Savvy timing for a release, to juice the Q3 reports. Maybe Munster knows something we don't about what's in the iPhone 5 -- he also said today that he thinks the release will be "the largest consumer electronics product upgrade in history." Keep watching.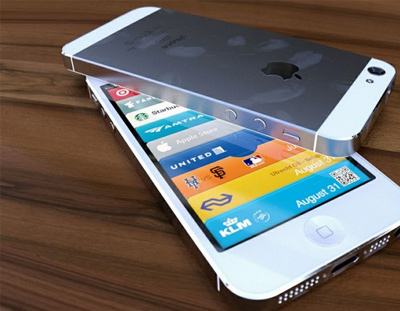 Read more