Now that the iPhone 5 is out, the iPad Mini release date becomes the next big thing to speculate over. The best long-running theory to date has been that the iPhone would have a release in September and the iPad Mini release would be in October, giving enough time between the two to become separate and distinct news events and product releases. A special event in October is expected but unconfirmed, and if it happens it's likely that the iPad Mini release date will follow around a week later as per Apple's usual operating mode.

iPad Mini Release Date
AllThingsD has said that the iPad Mini release date would happen along these lines: "Apple's next generation iPhone and its so-called "iPad mini" will debut at two separate events this fall, rather than a single one as has been widely speculated, according to several sources." What's more, new iPad Mini photos and a video mockup have hit the web, surfacing on the Japanese blog Macotakara  and AppleInsider and they show what the device could look like best on the best estimation of size. It's smaller (obviously) but has a more narrow, horizontal wide screen 16:9 format a la the iPhone 5. This has been popular with other devices lately, including the Samsung Galaxy S III, as wide screen video is rapidly becoming the favored video format on the web (and TV).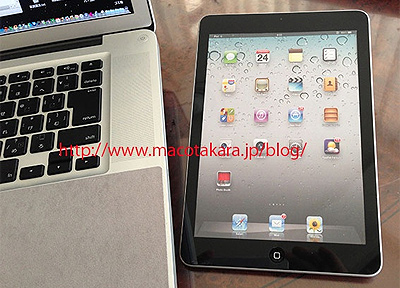 The iPad Mini price would likely be affordable, even though Apple works at being a premium brand. The iPhone really took off once it entered an affordable price range that started at $200. The iPad is still an expensive product, which is probably why it remains very popular but a small cut of Apple's profits. A low iPad Mini price would allow lots more to join in, somewhere in the $200 - $300 range. It's like the iPhone but bigger, without the phone, so it would have to be somewhat close in price to offset that. The best estimates are guessing $250 right now for the starting iPad Mini price. "An iPad Mini, priced around $249, would substantially soften Amazon Kindle Fire's price advantage and would negate any size advantage.  And relative to Android offerings generally, Apple has an edge with content," said AllThingsD. What do you think is a good iPad Mini price  or what would you be willing to pay based on the mock up above?
New iPad Mini features are likely to forecast where it's bigger cousin the iPad 4 will be headed, so we can consider the media possibilities of how an iPad would be used. the new and updated iTunes gives the possibility of better music offerings than before. The recent Apple Radio rumors have a possibility to play out here ... it would provide some pop for the announcement to generate buzz and focus iPad Mini features around media use.

We should also consider the use of video, following on the heels of the iPhone 5's adoption of a widescreen format in the 16:9 aspect ratio. The screen size should likely follow this lead. Wi-fi only is a hotly contested issue right now. A
dding another device to a mobile phone plan could be costly. At the same time, the iPad Mini would be more portable than the iPad 3, which doesn't travel well on the go. The iPad Mini would be a tablet that you could take with to get all of the advantages of a tablet device for shopping, checking email, hitting the web, social media, apps et al on the go. This would make the iPad Mini a good device to have on a mobile phone carrier plan so that you don't always have to find a wi-fi hotspot. Alternatively, having an iPad Mini with wi-fi only would be a lower cost option. The current iPad has both options available, so it makes since that this could carry through on the different iPad Mini models offered. The iPad 3 has a wi-fi only model, so that makes sense for the iPad Mini as well. We can also count on full iOS6 integration now that that has been released. Apple's new superfast A6 processor is also an obvious choice, given it's use on the iPhone 5. The other carryover items are Passbook, Facebook integration and Retina Display.