With the recent announcement that Trent Reznor would be getting Nine Inch Nails back together this Fall for new music and a Nine Inch Nails tour, Spacelab Weekend is featuring the Trent Reznor interview with Terry Gross of Fresh Air. They talk about how we went about the whole experience of writing The Girl With The Dragon Tattoo, The Downward Spiral among other albums and projects, including How to Destroy Angels.
"But the terrible irony of the story is that the story [in Downward Spiral] came to life over the next few years," he says. "My own life spiraled out of control, and I look back now and think, 'I was writing about me.' ... I think that I was somebody who was pretty immature emotionally. And when thrust into a situation that was very abnormal — of fame and adulation — I wasn't really equipped to deal with it very well," is one of many very memorable quotes from Trent Reznor during the interview.
Twitter hashtag: #spacelabweekend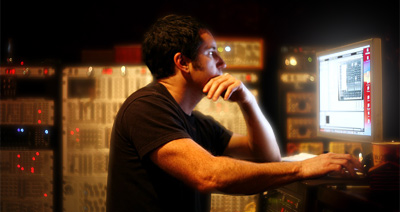 Check out more streaming music on the Spacelab Media Player.
Big Data:
Artist: Trent Reznor
Album: Interviews and Performances
Media type:
NPR
Audio Embed