One of the few artists that reach into both the indie rock and electronic music scene, Dan Deacon has been pioneering his own brand of experimental and avant-garde sounds. It's often called Future Shock, and it's taken Dan from being a local Baltimore talent to being a national and even international act that reaches beyond Future Shock into the sound aesthetic that's found on his recent albums America and Bromst. Check out the interview vignette with his own music, in which Dan talks about how he started making music on the computer, the arts collective Wham City, his mobile phone app and more.
Twitter hashtag: #spacelabweekend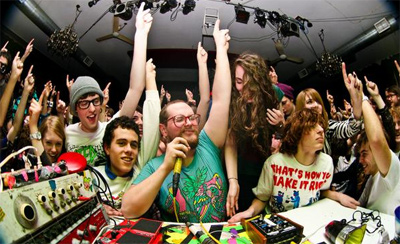 Check out more streaming music on the Spacelab Media Player.
Big Data:
Artist: Dan Deacon
Album: Interviews and Performances
Media type:
Red Bull Music Academy Embed