The 2013 Lollapalooza lineup has been unveiled at the Lollapalooza web site, and Lollapalooza 2013 tickets are on sale soon. Here's what's left for 2013 Lollapalooza tickets: three-day passes are sold out, single day tickets go on sale on Apr. 3 for $95 and VIP passes start at $1050.
The Lollapalooza 2013 lineup includes Nine Inch Nails, The Cure, The Killers, Phoenix and Mumford and Sons as Lollapalooza 2013 headliners. Other interesting names include The Postal Service, QOTSA, Thievery Corporation, Steve Aoki, Knife Party, Band of Horses and more.. Check out a complete Lollapalooza 2013  lineup in the image below.
The Lollapalooza 2013 dates run from Aug. 2-4 in Chicago, Illinois: it's one show, for three days, with lots of after party events happening around the city. About 70 bands will perform on five stages.
Check out video coverage from previous Lollapalooza Festivals, we'll also be running Lollapalooza 2013 videos here on Spacelab, as well as the Lollapalooza 2013 live stream if it's available. They usually broadcast more than one channel at a time, so check for a live stream schedule and details about live video performances.
Lollapalooza organizers (which, by most accounts, still include Perry Farrell) have given up on the notion of a traveling festival after 2004's meltdown, causing the cancellation of the tour. It seems that the cost of the festival in past years had grown so large, that there wasn't enough money left over after the bills were paid to satisfy Lollapalooza investors.
Then Lollapalooza moved to multi-day concert in Chicago's Grant Park, which is inside the downtown area of the city. Festival organizers promised the city skyline of the city as a backdrop for the show, so it's about as downtown as downtown can get.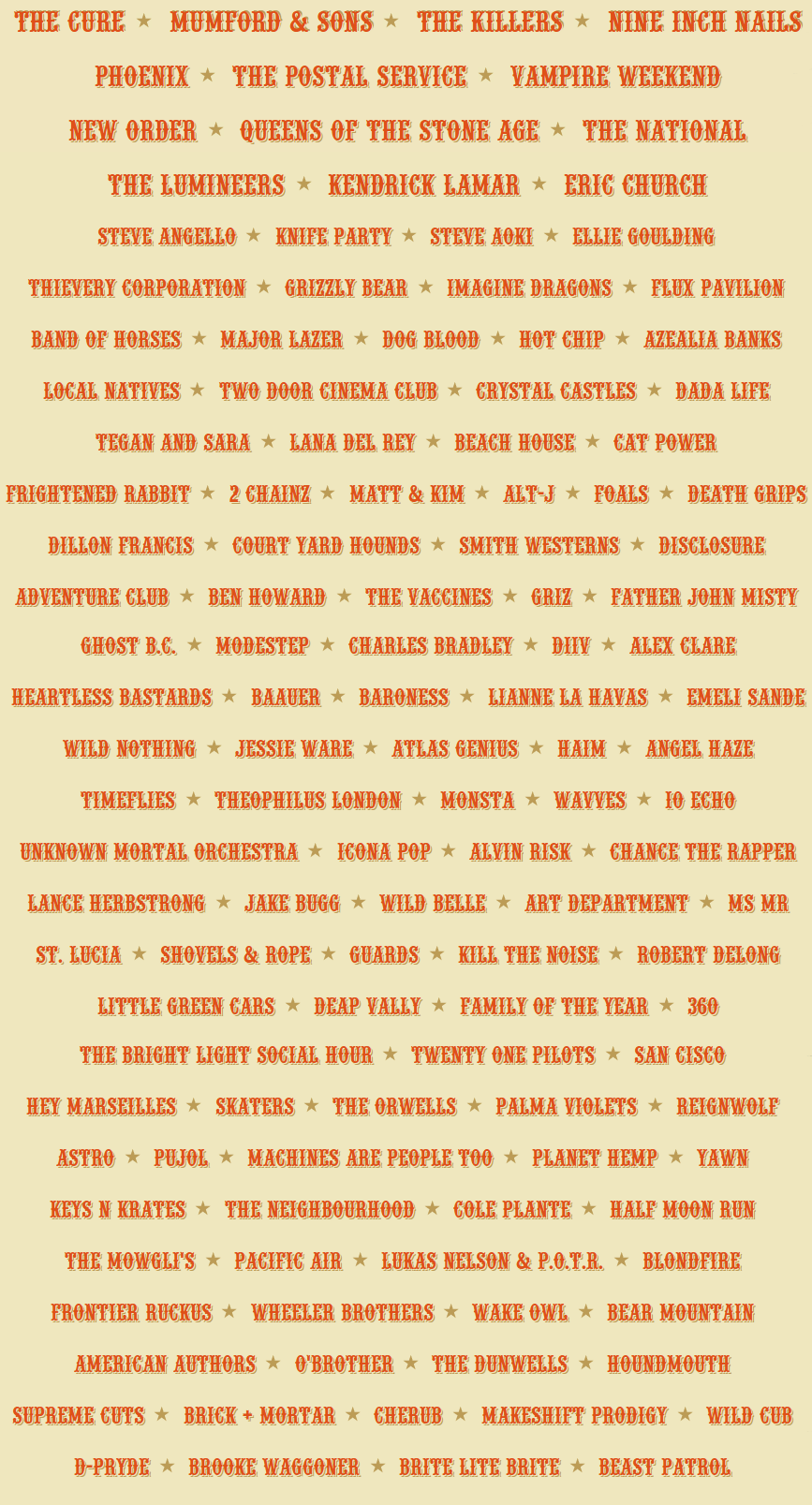 Read more