Richie Hawtin explores how the birth of Techno in Detroit was a challenge for being accepted in an age where technology was one dimensional and flat, dehumanizing. Electronic music he says, was and always will be about the future, and our view of the future today is much more humanized and full of life when viewed through that lens. The music then, is more dynamic and wide-ranging now. He talks about releasing music through Plus 8, how he left vinyl behind for live performances to create a better show, and the endless drive forward to create new things and redefine. Check out an interview with Richie as he shares his history and plays Richie Hawtin and Plastikman music.

Twitter hashtag: #spacelabweekend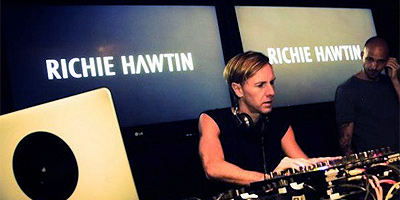 Playlist:
01 Into The Space - F.U.S.E. - Plus 8
02 Silent Intelligence - From Within - M_nus
03 Technarchy - Cybersonik - Plus 8
04 Spastik - Plastikman - NovaMute
05 Spastik (Dubfire Rework) - Plastikman - M_nus
06 Nitedrive - F.U.S.E. - Plus 8
07 Disconnect - Plastikman - M_nus
08 Motorbass Get Phunked Up (Ritchie Hawtin Electrofunk Remix) - La Funk Mob - Mo Wax
09 Baby Kate (Magda's "Where's My Baby's Daddy" Mix) - Heartthrob - M_nus
10 Plastique - Plastikman - Plus 8
Check out more streaming music on the Spacelab Media Player, including these channels: Spacelab Weekend, Interviews.
Big Data:
Album: Interviews and Performances