Exitmusic in their new video for the song "White Noise" video. Singer Aleska Palladino (HBO's Boardwalk Empire) and her guitar playing husband and musical partner Devon Church come across with their patented ambitious and cathartic drama that plays both sonically and visually in their well-crafted video. It's the multimedia music act for the modern age -- they manage the music and visuals to a high degree. Video directed by Monica Perez.
The song "White Noise" is from the Exitmusic album Passage, out now on Secretly Canadian.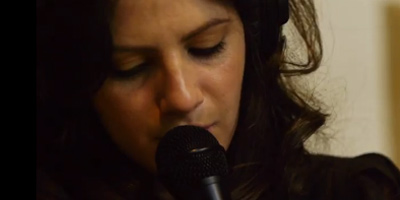 Check out more music videos on the Spacelab Media Player.