Electronic music is seeing a new halcyon period these days thanks to the rise of EDM. But what separates the button pushers from the innovators? Check out how Pretty Lights records an album, by seeing what went into his new album A Color Map of the Sun. What he does might surprise some of us ... like cutting his own vinyl so he can then use that in live playback to records other tracks, rotating musicians in and out the studio to improvise live with PL acting as the conductor, and doing a "modern production album created completely with gear and hardware that existed 40 years ago."
"It's analog electronica in its purest form."
This THUMP documentary shows how Pretty Lights' Derek Vincent Smith created his new album A Color Map of the Sun, reaching across genres, tempos and different locations in search of something new and fresh.

Produced by Greg Eggebeen.
Check out more music videos on the Spacelab Media Player, along with other Spacelab Weekend items.

Twitter hashtag: #spacelabweekend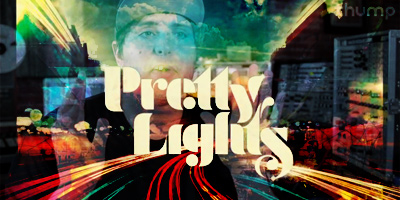 Also try:
Watch Pretty Lights At Ultra Music Festival 2012 (video) Spacelab Weekend: Re:Generation Music Project (Video)