Check out the craaazy new video for "Sharpteeth" from
Octopus Project
. It's from the new album
Fever Forms
, their fifth album which arrives via their longtime label Peekaboo Records on July 9. "Sharpteeth" is the second single from the album, and was released yesterday as a download and limited edition 7" pressed on fluorescent pink vinyl with two non-album B-sides.
The press materials describe the "Sharpteeth" video this way: "The strange and wondrous video finds a group of furred and feathered usurpers performing the tune in a world somewhere between Lawrence Welk and Enter the Void.  Psychic misadventures ensue.  Directed by the band, the video was shot by the Zellner Brothers at the Scottish Rite theater in Austin, TX and in its surrounding mystery jungles."
The super-creative indie pop, indie rock and experimental band from Austin Texas long ago got into the stereoscopic visuals thing, so their album trailer follows up on that with the preview below. Maybe you should sit down before watching it, the band prescribes this for watching and it may induce vertigo in the best way: "To view it you'll need to learn to cross your eyes and focus on the "third image" that forms in the middle."
The first single from the album is "Whitby," and it's also available as an EP. Fever Forms has all sorts of options thrown on it, including Viewmaster slides, bonus tracks, colored vinyl and more. Check out all of the album options here.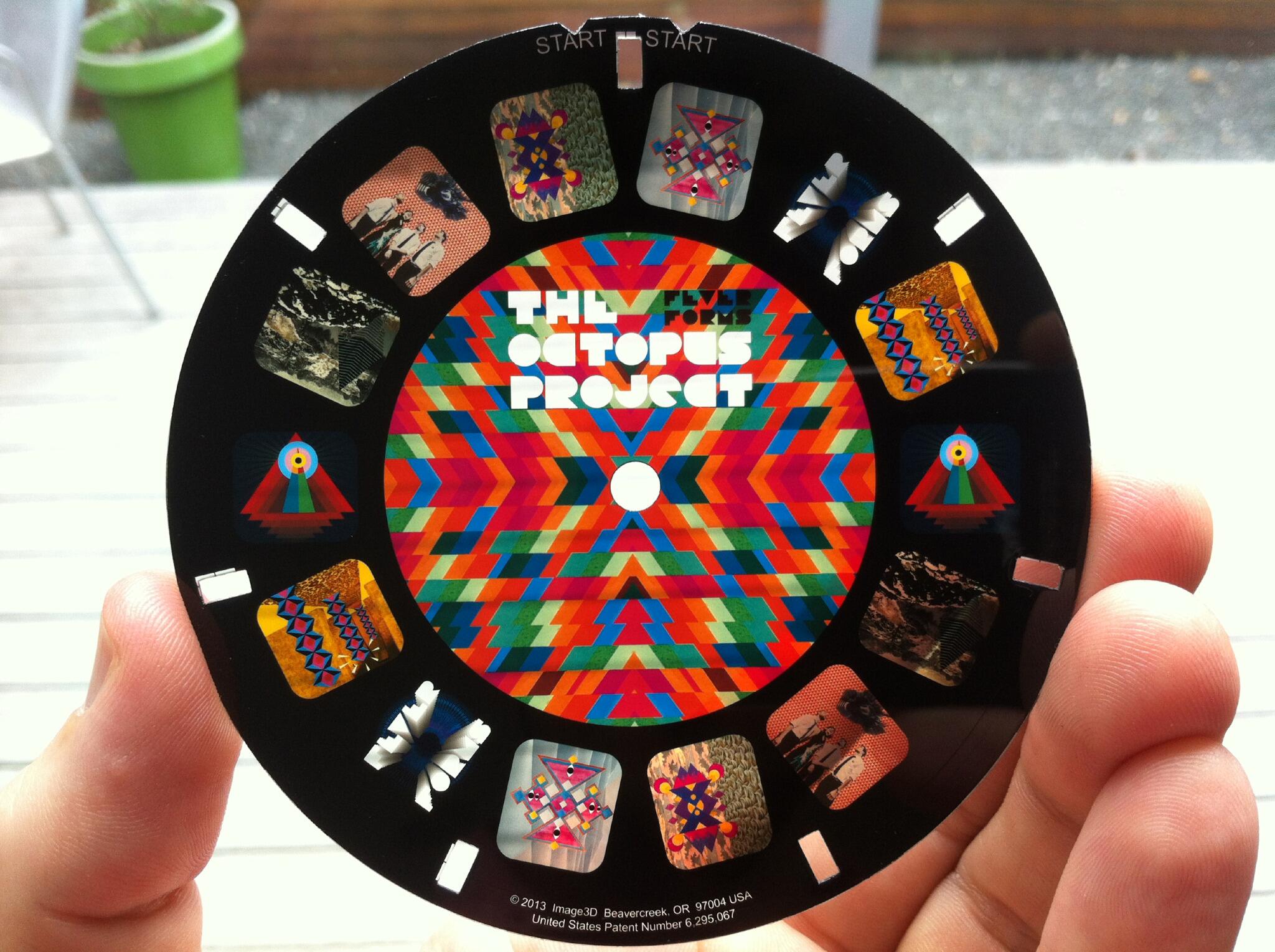 Check out more music videos on the Spacelab Media Player.