A new iPhone 5s release date is due in a few weeks, and new iPhones appeared online this week in pictures of the 5s and new iPhone 5c. Get the latest iPhone 5s features and rumors, and likely features ... we can buy a new Apple iPhone 5s with a release date sometime in mid-September.
The iPhone 5s release date and the iPhone 5s announcement date will likely be different dates ... AllThingsD has been spot on about announcement and release dates in previous years and has called for Sept. 10 as the likely date based on their well-connected sources. There are three major tech conferences that day and there is awesome potential to create a major buzz in the tech media as everyone talks up the announcement at their respective gatherings. The iPhone 5s release date will likely come at the end of that week or in the following week ... it's often on a Friday. Look for the new iPhone on these carriers: AT&T, Sprint, Verizon, T-Mobile and U.S. Cellular.
What we're likely to see is an iPhone 5s release date and the new iPhone 5c, the new cheaper model. Most of the coverage has focused on the iPhone 5c through the eyes of the American market, but I believe that this new iPhone will be an important part of Apple getting it's groove on with China Mobile, and the ability to sell way more iPhones than they have before. Other emerging markets around the world will soak up an affordable new iPhone as a new crowd of people begin as Apple customers.
There will be the new color of gold (it's rumored to be called Champagne) and the traditional white and black for the iPhone 5s, the iPhone 5 C is supposed to come in 5 bright new colors. CNET talks up Sonny Dickson as somebody leaking iPhone 5s pictures, saying "Many of the images come courtesy of one man, the increasingly prolific Apple leaker, Sonny Dickson. Based in Australia, it would seem that Dickson has some very helpful contacts in Apple's Asian supply chain. We used to see what Dickson got his hands on primarily through Twitter, but this year it's his Web site that has become the repository of iLeaks."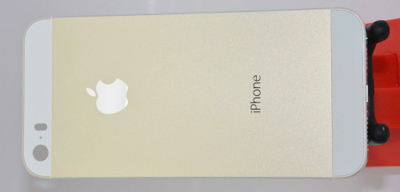 iPhone 5s pictures by Sonny Dickson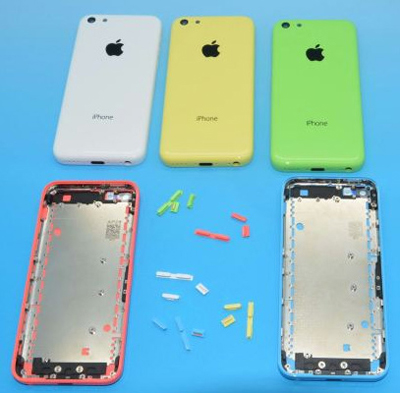 iPhone 5s pictures by Sonny Dickson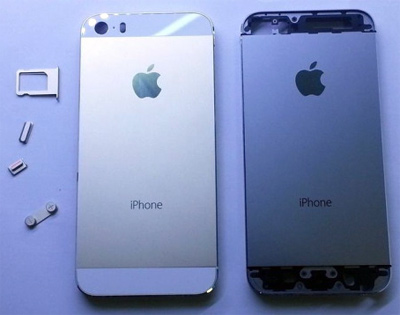 iPhone 5s pictures by Sonny Dickson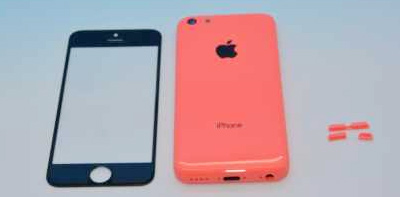 iPhone 5s pictures by Sonny Dickson
TechCrunch is showing iPhone 5s pictures as well, saying "Bits and pieces of proof continue to leak out, not least of which are these newly posted images on a Japanese website. Of course, as you can see from the images, the usual "Designed by Apple in California, Assembled in China" fine print that is emblazoned on the black and white models is missing."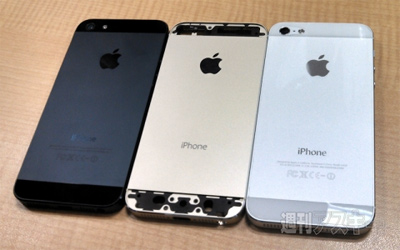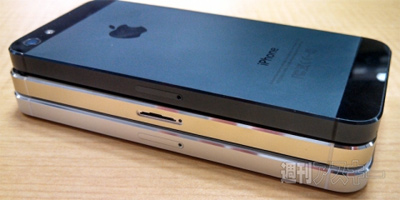 Bloomberg talked this up as well with the iPhone 5s video below, with Scarlet Fu saying "hmmm, OK."
The Joy of Tech got in on the fun too: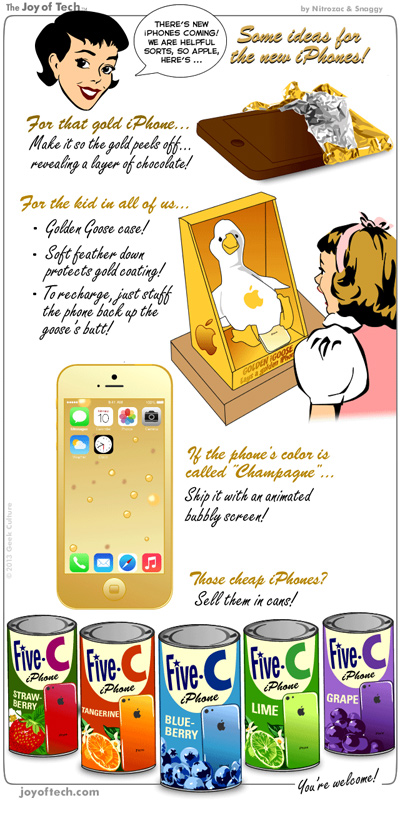 Other latest iPhone 5s specs rundown include the possibility of a new 64 Bit A7 chip, with VentureBeat also backing this up by saying "Apple is reportedly going to debut a new A7 processor with its iPhone 5s that is expected to be announced on Sept. 10."
The much anticipated iPhone 5s features and specs also include faster LTE connection speeds, a 4" IGZO display screen, NFC or near field communication that would allow you to use your iPhone 5s like a credit card, liquidmetal casing and the fingerprint scanner. Check out the video below from Gotta Be Mobile for a great rundown: