It's been a long time since we've heard new music from Phantogram -- the ultra cool duo from New York state that dropped out of the sky in 2009 with a new sound that combined hip hop, dream pop and indie pop in a very unique way. Sure, they had collaborations with Flaming Lips, Big Boi and others, but their best music always came from themselves. Enter "Blackout Days," the first new single from the music that's been percolating for years with Phantogram as they've ridden the indie success roller coaster.
It's always interesting to listen to bands as they emerge from underground cult status to more well-known, recognized bands on the world stage. How do they go through the process? Some become overconfident and ego-driven, fueled by good media praise and a growing audience. Others recoil in fear, burdened by the stress of expectations. Phantogram seems to be shaking off both and staying true to evolving their vision.

"I don't recognize you any more," is the lyric that Phantogram's "Black Out Days" goes out on. This is true of their music too, but in a good way. The bright underdog status of Phantogram is being replaced by a more confident and deeper Phantogram. Their new album should be awesome.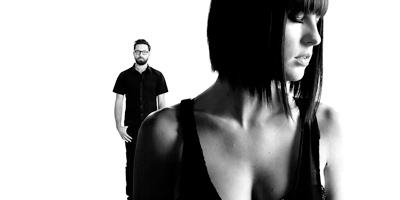 Check out more free streaming music on the Spacelab Media Player.