Live from 2010, Daedelus performing and innovating on the fly at a series of performances from the Flying Lotus-curated electronic music label Brainfeeder. The sessions included performances from Nosaj Thing, TOKiMONSTA and more.
Daedelus is a rare breed of musician / innovator / inventor. As a child he wanted to be an inventor until he found a pirate radio station playing UK rave and hardcore. This changed his life's path forever, as his idea of inventor was transferred to how he would go about making music. Today, he's a well-known and respected DJ making IDM sounds like no other.
Check out more streaming music on the Spacelab Media Player, along with other Spacelab Weekend items.

Twitter hashtag: #spacelabweekend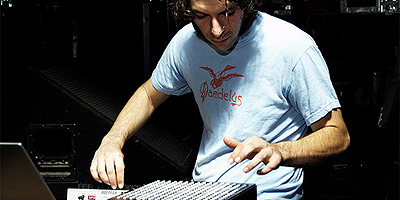 Big Data:
Album: Interviews and Performances