Now that iTunes Radio is out, lets take a look at it with a visual walk through and review. Apple is hoping to compete with Pandora Radio, Slacker Radio and Spotify, so how does iTunes Radio stack up?

After an initial run through, I can say that it's comparable to all of these. There's no real user experience breakthrough here, but if you like and use any of the previously mentioned streaming music services and radio, you'll dig iTunes Radio and be rewarded with the same experience. The one real breakthrough is the connection of the iTunes Music Store, for a seamless experience to immediately connect and buy a song.




Take a look at the images below to see iTunes Radio in action. Click on the images for a larger view in a new window.

Have you tried iTunes Radio? Tell us your review!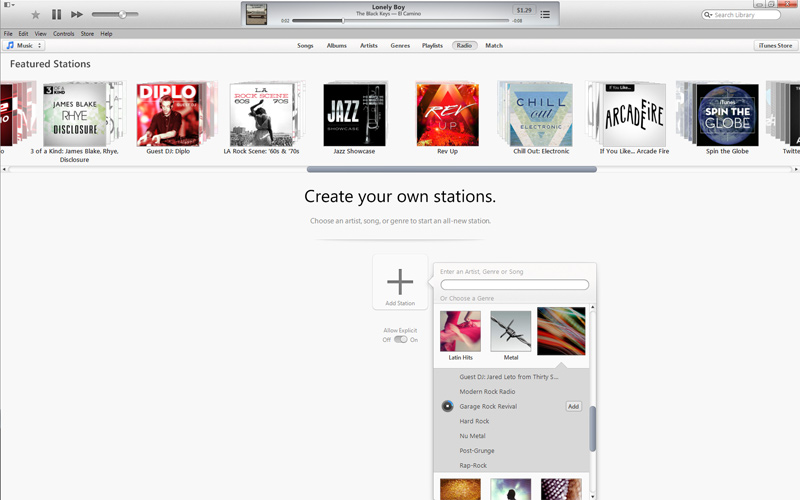 1) iTunes Radio comes with the expected curated stations, and allows you to preview each station before adding it to the "My Stations" screen. The pop up window disappears after each selection, forcing you to go back and click it open and scroll back to where you where. If this could be kept open to make a bunch of selections at once, it would be much improved.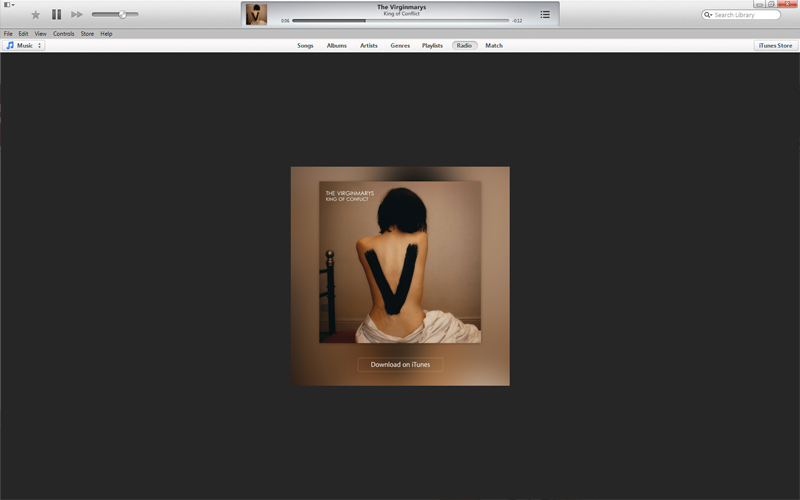 2) The first iTunes Radio commercial!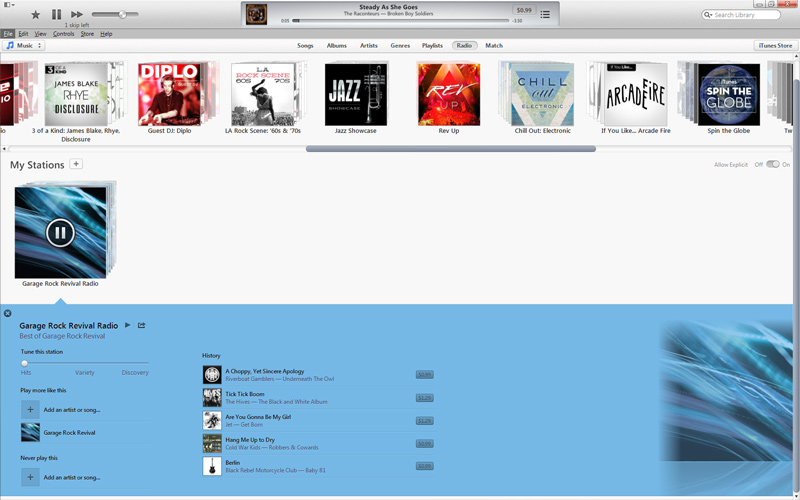 3) "History" gives you the option to move back and forward in your play timeline.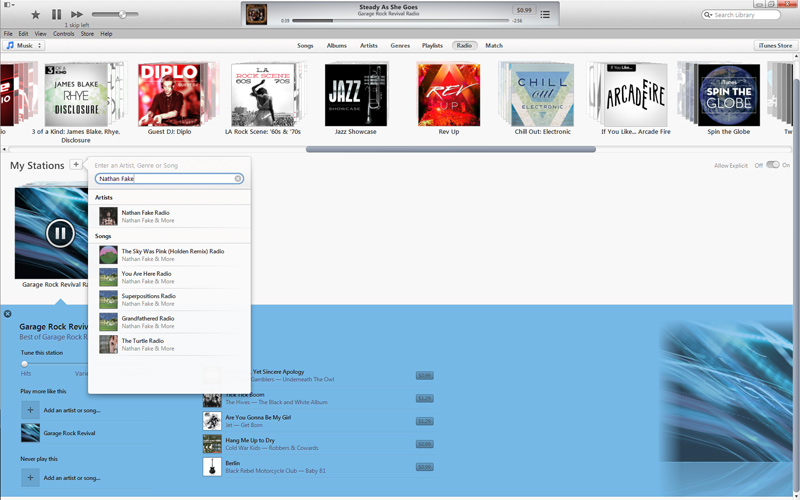 4) You can also create iTunes Radio stations based on an artist.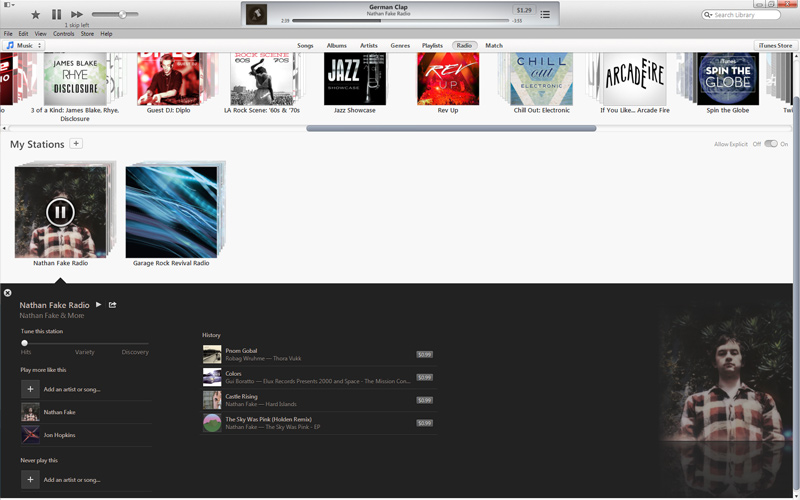 5) A slider bar gives you three options - "Hits," "Variety" and "Discovery." This allows the mix of songs to change focus. You can use the "Add an artist or song" option to build a more sophisticated iTunes Radio channel based artists or songs. There are of course the buy buttons, to let you go to the iTunes Music Store and purchase the track or album. You can exclude artists or songs to weed out music you don't want to hear. The star button lets you "Favorite" a track, so you can hear more music like that in the future.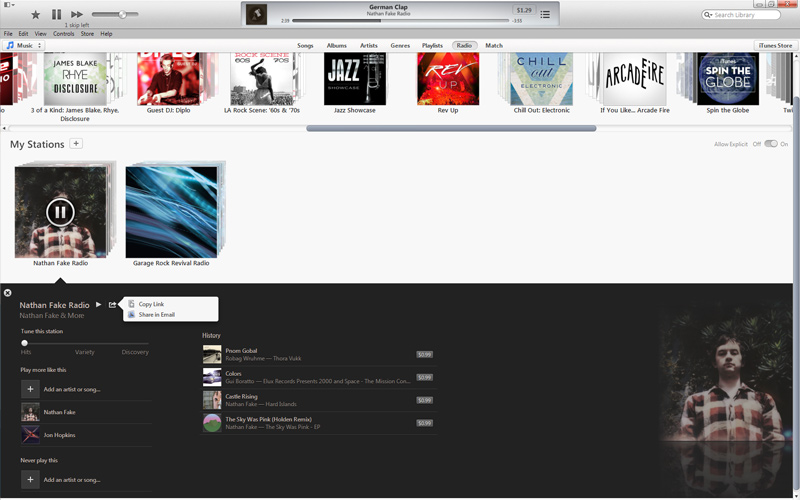 6) The sharing option lets you copy a link to the station or send an email with a link. No embed options at this point.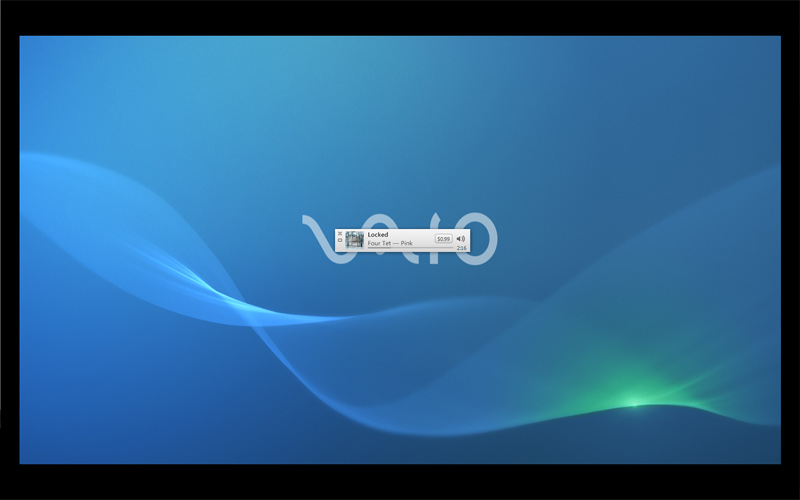 7) The "Mini Player" lets you collapse the player into essential functions.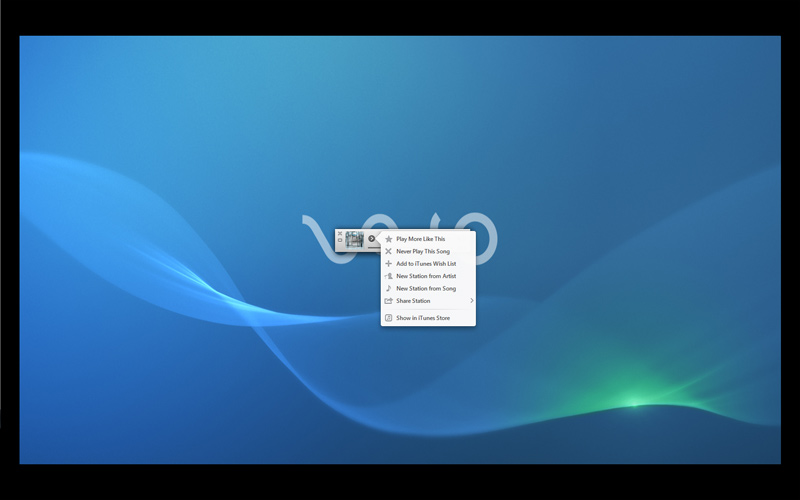 8) More views from the iTunes Radio Mini Player.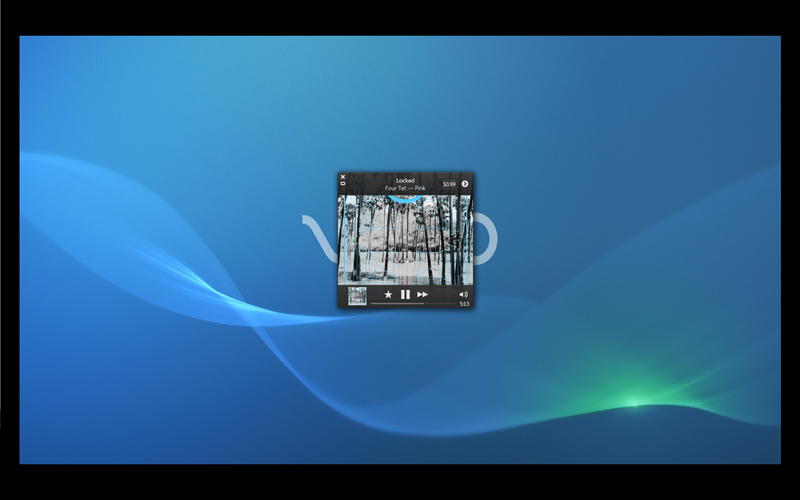 9) A larger Mini Player lets you show the album artwork and get a bigger view of the controls. This is great on a work computer, the "Always On Top" option lets you always keep the player in view while you're working.
Have you tried iTunes Radio? Tell us your review!