Dig the guitar effect on Tape Deck Mountain's new single "Half Life." Effects can often be used to obscure bad guitar playing, but when done right can become another instrument or tool of its own. Half Life is today's free MP3 download. Tape Deck Mountain use delay, distortion and reverb at different times here to invoke sounds reminiscent of Slowdive and other 90's era shoegaze bands, to create effects that accentuate the music instead of obscuring it in haze.

This is the challenge of a shoegaze band, how to not got lost in the ether. Tape Deck Mountain definitely find their way here, their new album should be exciting. It's called Swy and is being released on the band's own imprint Nineteen98 on Oct. 1.
Check out more free MP3 download action on the Spacelab Media Player.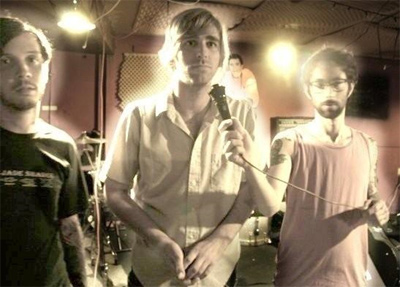 ooooooooooo