Go way out with the Fuck Buttons remix of Moby and Wayne Coyne's collaboration of "The Perfect Life," off of the new Moby album Innocents. Syncopated rhythms go robot on this track, giving it an alter ego of structured and systematized musicality. The background chorus offsets the robot-like qualities of the rhythm, giving an organic quality to the synthetic robot. Between the two, there's a great dynamic of extending the song beyond the original version, which is to say: Fuck Buttons left their imprint all up in this one in their own way. Good track.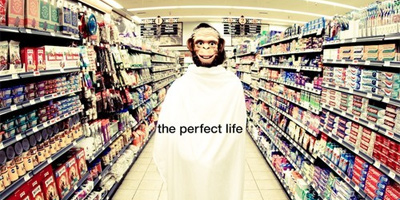 As a bonus, check the full album preview of Innocents below:
Check out more free streaming music on the Spacelab Media Player.