Get the history of 808 State from Graham Massey. Dig into the group's history at the Hacienda and the Manchester scene, working with Bjork, how they get their studio vibe on and what kinds of gear they've used over the years. The group famously borrowed their name from the Roland TR-808 drum machine and is of course relentlessly into gear.
Check out an interview with 808 State set amongst their music.
Red Bull Music Academy describes the interview by saying: "The legacy of the band as early pioneers of acid house is consolidated by their prolific back catalogue of classic hits and timeless club anthems, many of which are regarded as milestones in UK electronica. They hold an enduring reputation for defining an era of electronic music and setting a blueprint of possibilities for future generations."
Check out more streaming music on the Spacelab Media Player, along with other Spacelab Weekend items.

Twitter hashtag: #spacelabweekend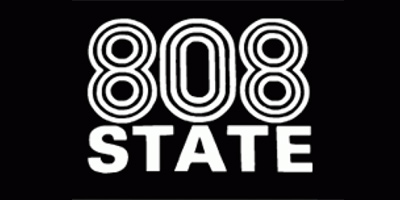 Playlist:
01 - Narcossa - 808 State - Creed
02 - Let Yourself Go (303 Mix) - 808 State - Creed
03 - Pacific State - 808 State - Creed
04 - Sunrise - 808 State - ZZT
05 - Cübik - 808 State - ZZT
06 - Olympic - 808 State - ZZT
07 - In Yer Face - 808 State - ZZT
08 - Ooops - 808 State feat. Björk - ZZT
09 - Open Your Mind (Open Mix) - 808 State - ZZT
10 - Owner Of A Lonely Heart (Not Fragile Mix) Yes - vATCO
11 - One In Ten (808 7") UB40 & - 808 State - ZZT
12 - Plan 9 - 808 State - ZZT
13 - Bond - 808 State - ZZT
14 - Automatic - 808 State - Rephlex
Album: Interviews and Performances