Liars have a new album called Mess coming out next month, and they've been spinning out remixed versions of the song "Mess On A Mission," which are all parts of a an EP/single of the song that comes out before the album. The remix is cool, offering more subdued version of the album track. It slow-builds in echoey, droning loops before fading to a close; the album version (below) is a more straight-up Liars version with alternating blips and takes and keyboard washes. SFV Acid, Black Bananas and Nest Of Teens all take a turn at the remix of the song on the EP.
"Mess On A Mission acknowledges some of the modern day issues of uncertainty, of being overwhelmed with possibilities, too many choices and it vocalises them. It's cathartic and a more positive spin on something our music has always dealt with: anxiety," reads the notes from the band about the song.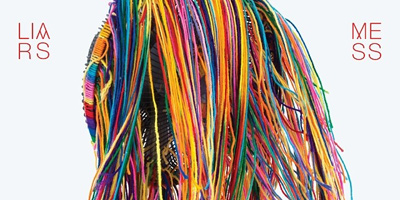 LIARS - MESS Album Trailer
Check out more free streaming music on the Spacelab Media Player.