You might know Mark Pritchard's music through his various alter-egos: Reload, Harmonic 313, Troubleman or Use Of Weapons. His history includes contributing to legendary electronic music labels like Warp Records and Hyperdub. Here Mark is performing a set of dub, dancehall and reggae-influenced beats live at Let Them Eat Cake in Melbourne, Australia. The almost 90-minute performance includes Mark's trademark good taste and impeccable track selection.

Always the maestro, Mark has continued on for a career that spans decades, saying "I always try to be honest with what I do and just make music from my heart. It's definitely been really hard to make it in the music industry – lots of ups and downs – but you've just got to keep pushing on. Just keep doing what you believe in and you'll get some breaks."
Check out more streaming music on Spacelab TV, along with other Spacelab Weekend items.
Twitter hashtag: #spacelabweekend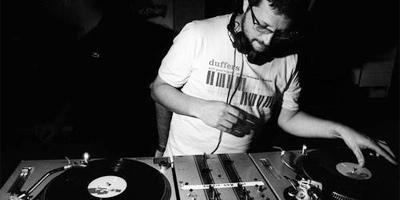 Album: Interviews and Performances