Curated by The Disco Biscuits, Camp Bisco is a combination of electronic music and jam bands that happens at Montage Mountain in Scranton, Pennsylvania. The expected dates for Camp Bisco 2017 are July 13 - 15. The Camp Bisco 2017 lineup and Camp Bisco 2017 tickets are below!
Make Camp Bisco 2017 amazing
Here's the story on Camp Bisco 2017 tickets
Check back for updates from Camp Bisco 2017!
Get Camp Bisco 2017 updates by joining us on Facebook
Who do you want to see in the Camp Bisco 2017 lineup?
Get the latest status on Camp Bisco 2017 tickets
See what Camp Bisco 2017 could be like by watching these videos
Stay up to date on the latest Camp Bisco news
Join our Facebook Event Group to get Camp Bisco updates for 2017
The Camp Bisco live stream video webcast will be featured in the player below. The Disco Biscuits part of the festival will be live streamed, so you can watch it here!
Watch the live stream by clicking on a channel below:

Come back during the festival weekend and after for archived Camp Bisco video performances and live sets. Also check out our Music Festival Videos channel for music festival video coverage.
Watch a video by clicking on a title below:
Camp Bisco 2017 will be amazing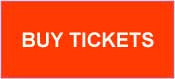 Camp Bisco 2017 Ticket Prices:
Camp Bisco General Admission Tickets: $$$
Camp Bisco VIP Tickets: $$$
The Camp Bisco lineup has not been announced yet.