The Coachella Music Festival has emerged to be the coolest of summer music festivals in the U.S. You should go to Coachella! Here's what you need to know about when and where is Coachella 2014: the official dates are over two weekends -- April 11 - 13 and April 18 - 20. It's in the Coachella Valley in Indio, California.
The newest Coachella lineup rumors are Outkast, due to a recent report in Billboard; other Coachella rumors for 2014 include Pixies, Tiesto, Massive Attack, David Gilmour, The Replacements, The National, Arcade Fire and Depeche Mode.
The Coachella lineup is expected in early 2014.
The Coachella live stream video webcast will be featured on our Spacelab Media Player, with YouTube handling the Coachella live stream. Here's how to find the Coachella live stream webcast.
Check out the "Any Line, Anytime Shuttle Pass" for the 2014 Coachella Music Festival
The Coachella mobile app is available for iPhone and Android.


Check out our Coachella Video Channel for information on the Coachella live stream webcast as well as videos from previous festivals. Then come back during the festival weekend and after for archived performances and live sets. Also check out our Music Festival Videos channel for music festival video coverage.

Modest Mouse @ Coachella
That classic Coachella video
Coachella Until Sunset (Panoramic)
Coachella After Dark (Panoramic)

How To Destroy Angels at Coachella

Blur at Coachella

The Stone Roses at Coachella
ThomYorke with Modeselektor @ Coachella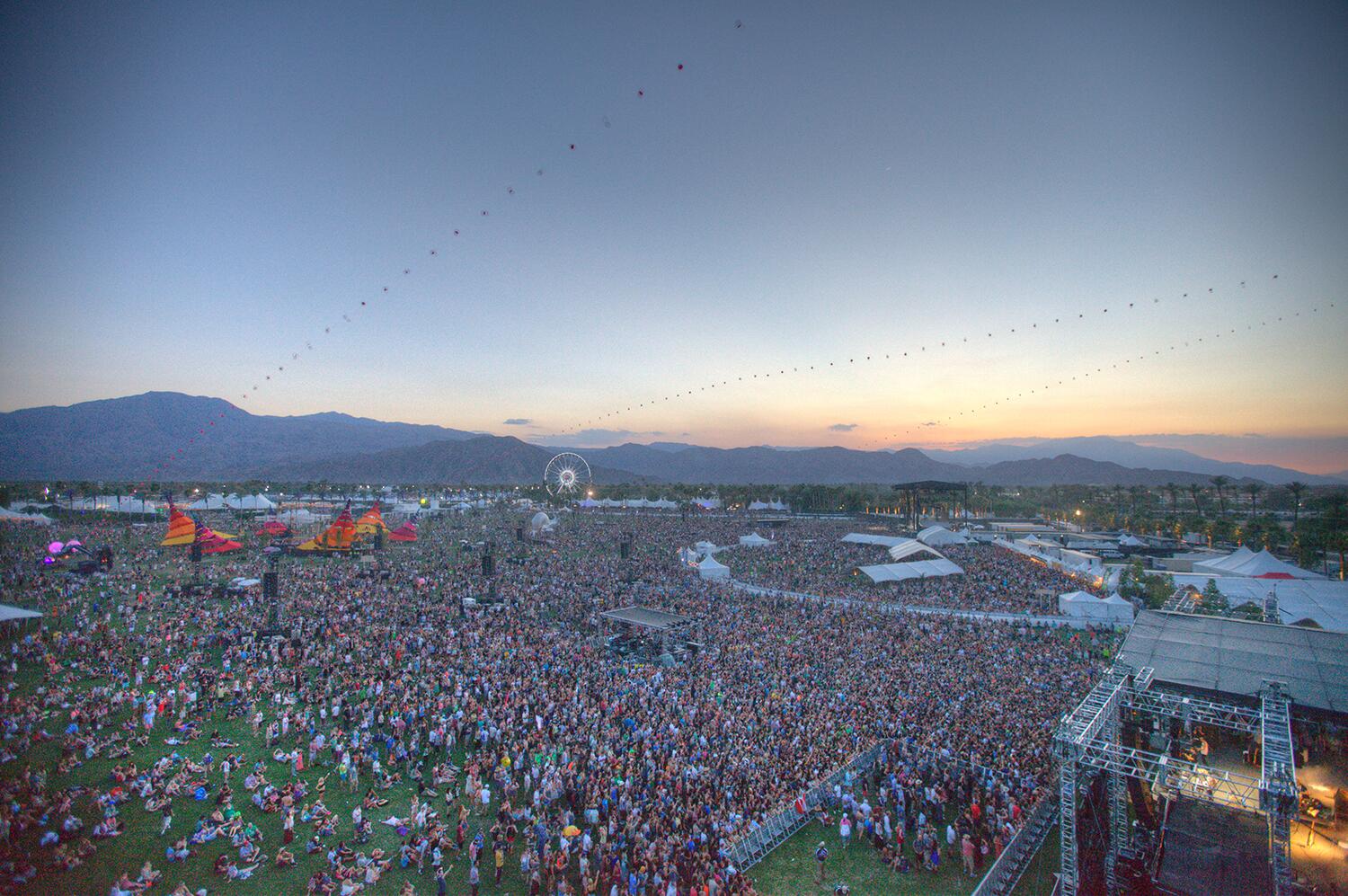 Coachella @ sunset
Yuma @ Coachella
The crowd after dark @ Coachella