The Electric Zoo will hits its eighth year as the go-to electronic music festival in New York for house music, trance, dubstep, electro and more. The Electric Zoo 2017 dates are Sept. 1 - 3. The Electric Zoo 2017 lineup and Electric Zoo 2017 tickets are below!
Come back during the festival weekend and after for archived Electric Zoo video performances and live sets.
Watch a video by clicking on a title below:
The Electric Zoo day lineups are out!
The 2017 Electric Zoo will have amazing lights and lasers
Get your crew together Electric Zoo! Join our Facebook Event Group!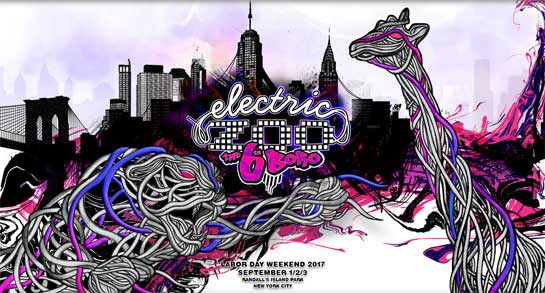 The Electric Zoo theme for 2017 is "The 6th Boro."
Join our Facebook Event Group to get Electric Zoo updates for 2017