Hard Day of the Dead is happening this weekend! Check back for updates.
The lineup has Dog Blood, The Martinez Brothers, TOKiMONSTA, Damian Lazarus and more! See the complete lineup & schedule in their respective sections farther below.
Hard Day of The Dead tickets are still available! Hit the tickets section below for details and access to tickets,
It's an electronic music festival that celebrates the Mexican holiday Day Of The Dead. House music, hip hop, dubstep, trap music, electro, techno and more! The date is November 2, and it takes place at Los Angeles Historic Park in downtown LA.
The Hard Day Of The Dead 2019 lineup and Hard Day Of The Dead 2019 tickets are below!
What are you gonna wear to your next event? Hit our Spacelab Store to get festival essentials! SHOP NOW >
Hard Day Of The Dead 2019 will be like this
Day Of The Dead 2019 tickets are on sale
SEE TICKETS >
Hard Day Of The Dead 2019 could be your best fall festival experience ever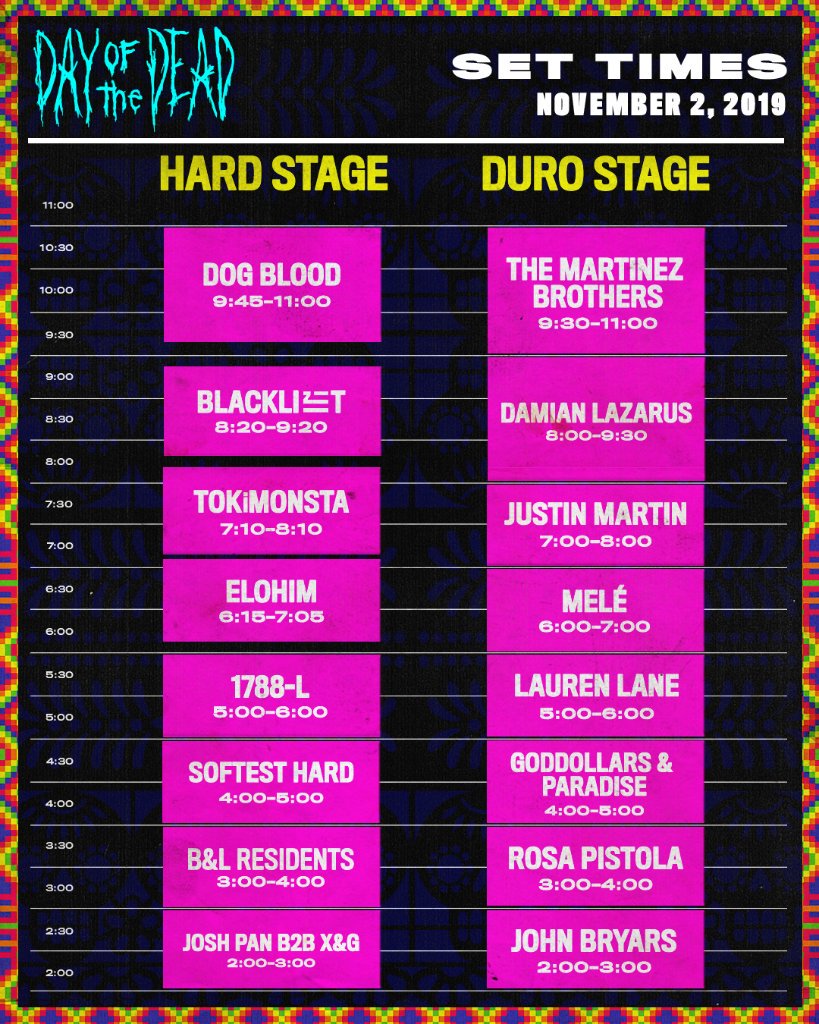 The Hard Day Of The Dead schedule