Holy Ship is an electronic music festival on a huge boat. The Norwegian Epic plays host for 24 hour party people to get down on a cruise from Port Canaveral to Nassau, Bahamas! Words like epic and awesome seem too small to describe this scene, filled with A-list talent. The 2018 Holy Ship dates are January 6 - 10 and January 10 - 13. The Holy Ship 2018 lineup is out and Holy Ship 2018 tickets are below!
Make Holy Ship 2018 amazing
Join our Facebook Event Group to get Holy Ship updates for 2018
Make Holy Ship 2018 amazing!
Find a person to form a dynamic duo for Holy Ship 2018
The 2018 Holy Ship will be a great place to kick off the year with your shipfam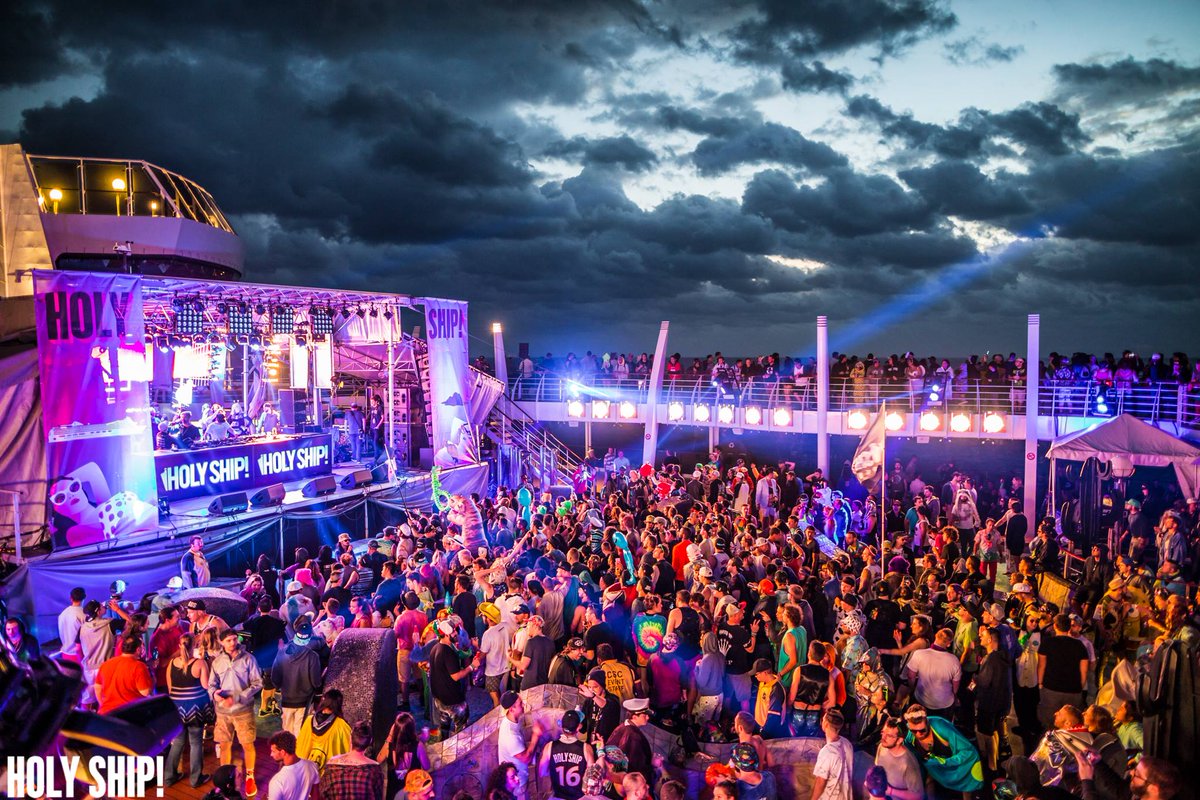 Holy Ship 2018 nights will be magical
What will the 2018 Holy Ship theme be?
Holy Ship 2018 will be this incredible
Your nights at Holy Ship will be like this
Holy Ship will is a massive party on a boat, with music. It's hard to think of reasons not to go!
Holy Ship 2018 will have performances in different places on the boat

Come back during the festival weekend and after for archived Holy Ship video performances and live sets.
Watch a video by clicking on a title below: