Laneway Festival 2020 is an international festival with dates in Australia, New Zealand & Singapore. Check out a lineup of indie rock, alternative and electronic music.
Laneway Festival 2020 tickets are on sale! Hit the ticket section below for details and access to tickets!
The CONFIRMED Laneway Festival 2020 dates are Jan. 27 - February 9! This has been confirmed on the Laneway Festival website. Here's a rundown of the dates for each city:
Monday, 27th January
Albert Park, Auckland
Saturday, 1st February
Brisbane Showgrounds, Brisbane
Sunday, 2nd February
The Domain, Sydney
Friday, 7th February
Harts Mill, Port Adelaide
Saturday, 8th February
Footscray Park, Melbourne
Sunday, 9th February
Esplanade Reserve & West End, Fremantle
Laneway Festival has its roots in being an indie music festival in Mebourne, and eventually grew into a multiple-city event. Originally dubbed "St. Jerome's Summer Series," it's now been around for 15 years.
The locations for Laneway Festival are Auckland, Brisbane, Sydney, Adelaide, Melbourne and Fremantle.
The Laneway Festival lineup and Laneway Festival tickets are below!

Laneway Festival 2020 will be like this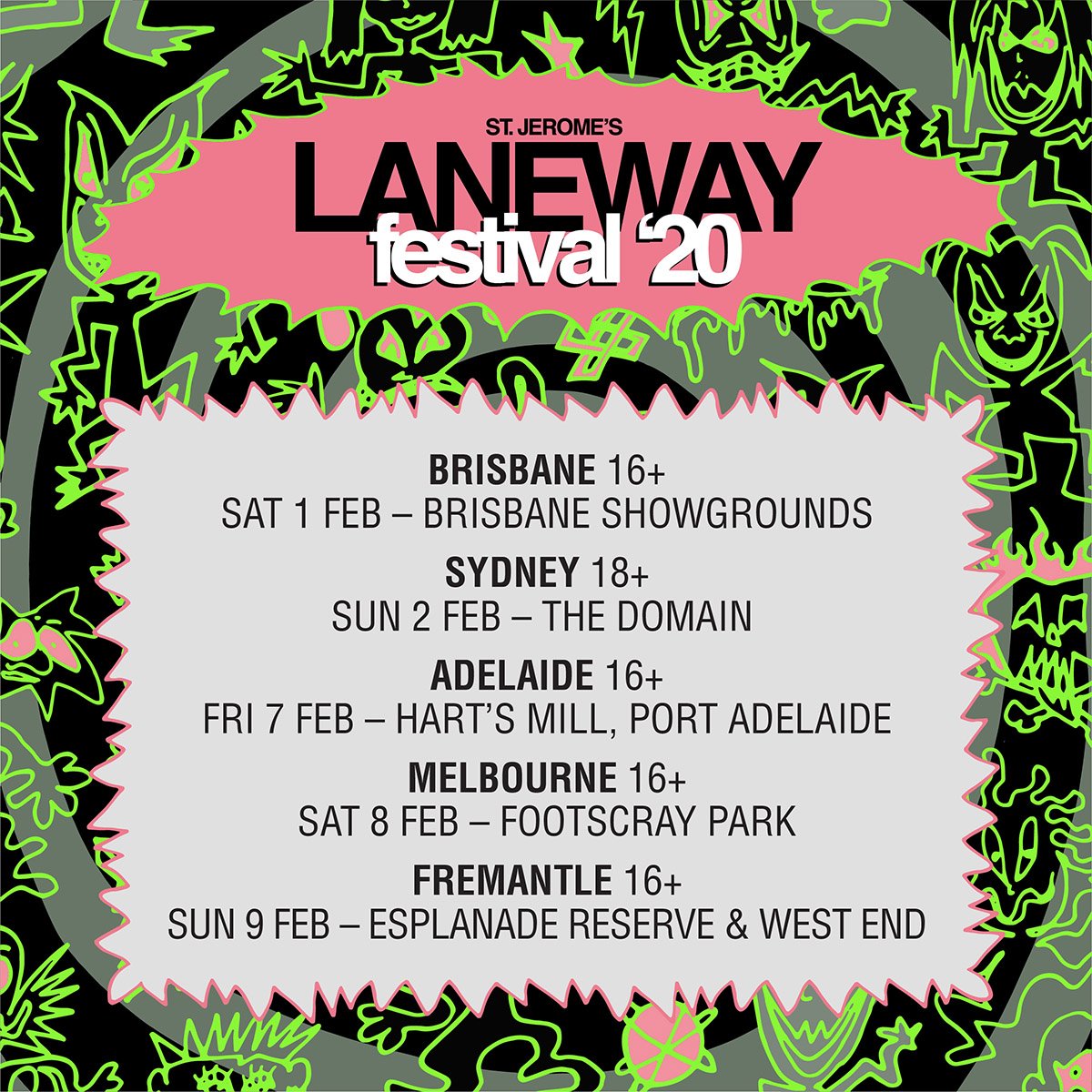 The official Laneway Festival 2020 dates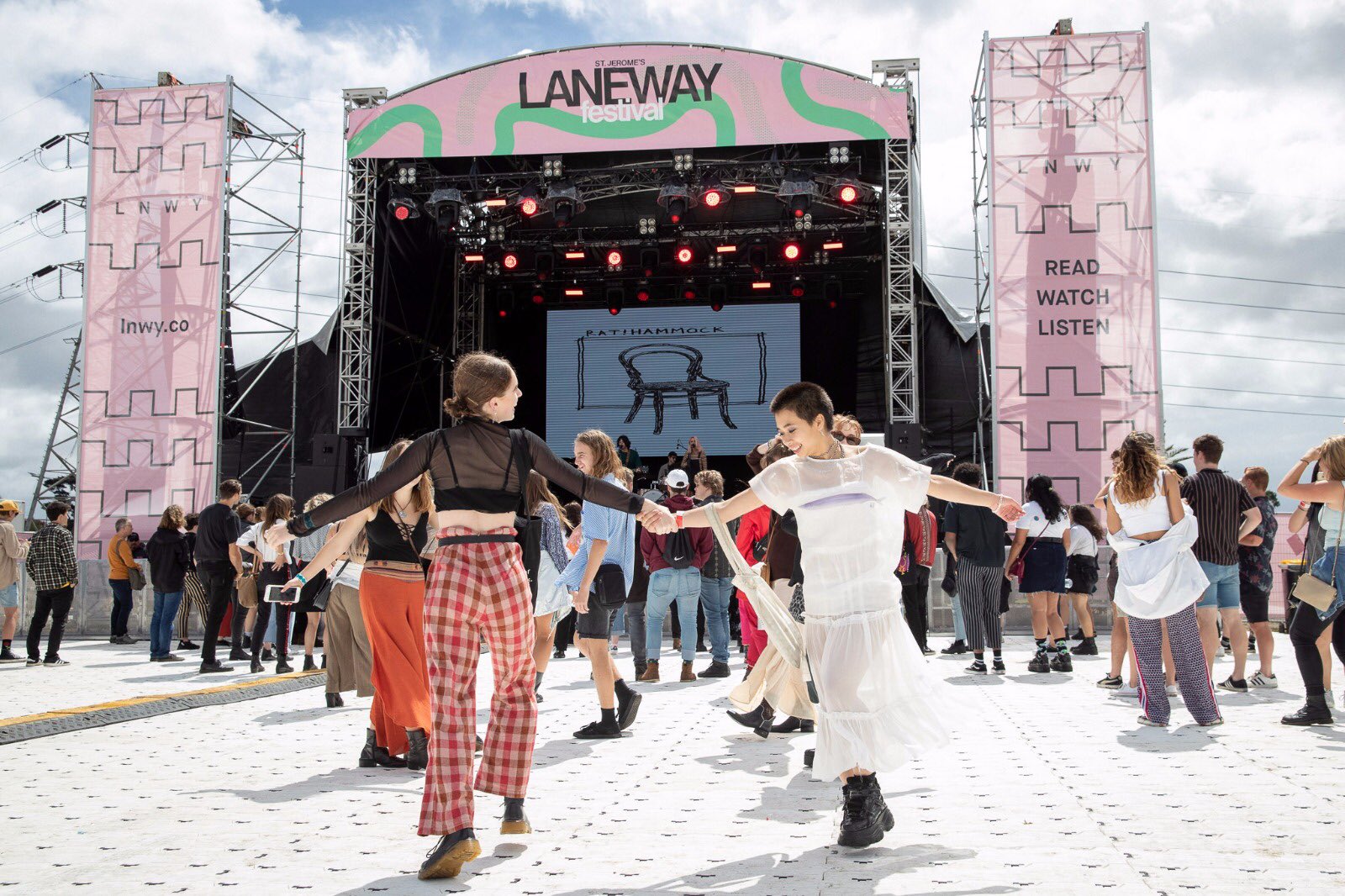 Check back for updates on Laneway Festival 2020
The Laneway Festival lineup for 2020