Lollapalooza 2018 happens all weekend long in Chicago, and here's the story for the next Lollapalooza: one show, four days, with lots of after-show events happening.
Arctic Monkeys, Bruno Mars, The Weeknd and Jack White all headline the lineup!
About 70 bands will perform on multiple stages in Grant Park. You can check out legendary Lolla experiences like Chow Town or Kidzapalooza, you also get a lineup with a full run of music styles: rock, blues, pop, hip hop, indie music and electronic music!
The Lollapalooza dates were August 2 - 5. The Lollapalooza 2018 lineup is out and Lollapalooza 2018 tickets are below!
Lollapalooza 2018 - The Weeknd
Lollapalooza 2018 - Dua Lipa
Lollapalooza 2018 - Zedd
Lollapalooza 2018 - St Vincent
Lollapalooza 2018 - Logic
Lollapalooza 2018 - Ghastly
Join our Facebook Event Group to get Lollapalooza updates for 2018! JOIN OUR COMMUNITY >
Lollapalooza tickets are on sale!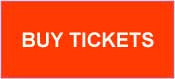 This will take you to Frontgate Tickets, the authorized ticket seller.

The Lollapalooza lineup for 2018!