Moogfest honors Bob Moog, the creator of the Moog synthesizer, so there's lots of Moog use at the festival. The entire Moogfest thing centers around artists that create "unique and groundbreaking musical experiences that embody the essence of Bob Moog's visionary and creative spirit." The Moogfest 2017 dates are May 18 - 21. The Moogfest 2017 lineup and Moogfest 2017 tickets are below!
Make Moogfest 2017 amazing
Join us on Facebook to get Moogfest 2017 updates
The fourth phase Moogfest lineup is out!
Moogfest 2017 tickets are on sale
Join us on Instagram to get Moogfest 2017 updates
More additions to the Moogfest 2017 Future Thought lineup
Get psyched for Moogfest 2017 w/ these videos
On Cue Apparel has the best new premium tees


Come back during the festival weekend and after for archived Moogfest video performances and live sets. Also check out our Music Festival Videos channel for music festival video coverage.
Watch a video by clicking on a title below:
---
---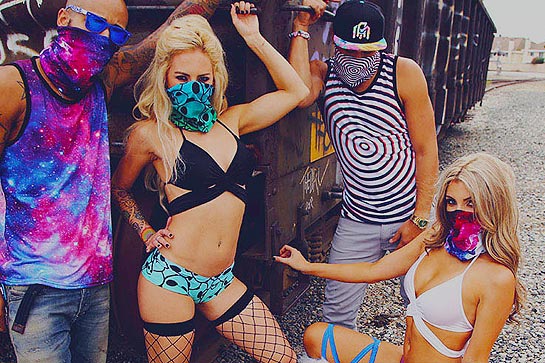 Make your Moogfest 2017 amazing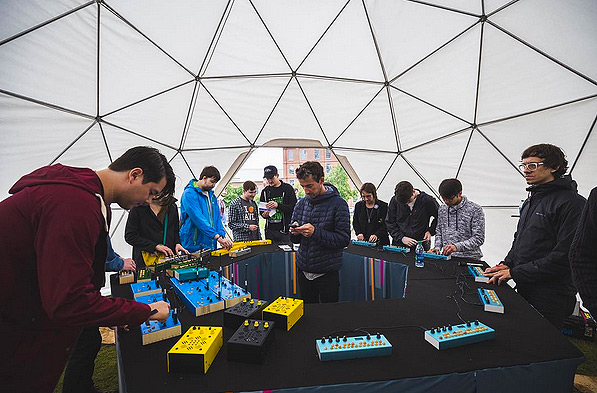 Moogfest 2017 will be amazing
Future Sound
Lineup not announced yet
Future Thought
Peanut Butter Wolf
MNDSGN
Princess Nokia
Syrinx
Felisha Ledesma (S1)
K-HAND
KING
Moor Mother
Nick Zinner
Alissa Derubeis (S1)
Pharmakon
The Haxan Cloak
Elysia Crampton
Kyle Dixon & Michael Stein of Survive
Sudan Archives
Deantoni Parks
Jas Shaw of Simian Mobile Disco
Shanti Celeste
Greg Belson
Mary Lattimore
Wolf Eyes
COLLEEN
Laraaji
Marisa Anderson
Visible Cloaks
Russell Butler
Synth Library
Elon Katz
Alexander Lerch (Georgia Tech)
Dr. Timothy Hsu (Georgia Tech)
Gil Weinberg (Georgia Tech)
Jason Freeman (Georgia Tech)
Mick Grierson (Goldsmiths)
Rebecca Fiebrink (Goldsmiths)
Tom Richards (Goldsmiths)
Scott Metcalfe (Peabody Institute/Johns Hopkins)
Nona Hendryx