The Okeechobee Festival happens at Sunshine Grove, and you get a great range of genres like rock, indie, hip hop and electronic music. The center of the music experience is the Grove, which houses three stages: Be Stage, Here Stage and the Now Stage (see what they did there?). There's also art, installations, yoga (Yogachobee) and more! It's a stunning event on the beach (Aquachobee) and the expected Okeechobee Festival 2018 dates are March 1 - 4 (not confirmed). The festival has been announced for next year, but definitive dates have not been announced yet. The Okeechobee Festival 2018 lineup and Okeechobee Festival 2018 tickets are below!
Make Okeechobee Festival 2018 amazing
Come back during the festival weekend and after for archived Okeechobee Festival video performances & live sets from 2018.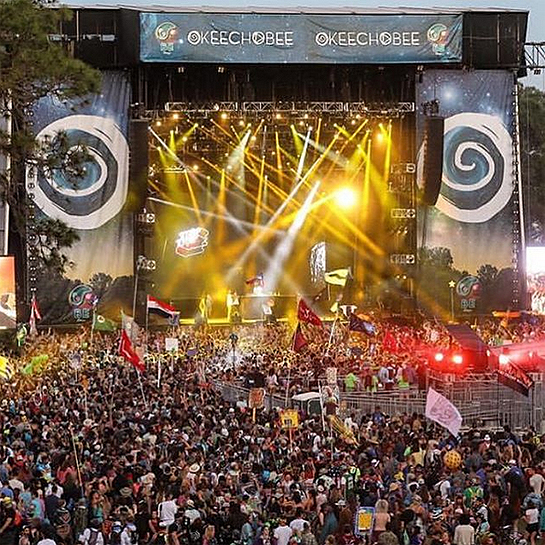 The 2018 Okeechobee Festival will be massive!