Barcelona by the Mediterranean Sea, in an ultra-modern setting. What could be a better venue for music? Enter Primavera Sound 2014. The Primavera Sound Festival had six different stages, including an All Tomorrow's Parties stage and a Pitchfork stage. They featured up and coming independent acts alongside more established bands, for a couple of days in the sun you'll never forget. The Primavera Sound 2014 dates are May 29 - 31. The Primavera Sound 2014 lineup and Primavera Sound tickets are below.
Primavera Sound has just offered up the Primavera Pack as a way to get a package deal on Primavera Sound tickets for 2014
Check out our Primavera Sound Video Channel for information on the Primavera Sound live stream webcast. Then come back during the festival weekend and after for archived performances and live sets. Also check out our Music Festival Videos channel for music festival video coverage.

Watch a video by clicking on a selection below:
CHVRCHES at Primavera Sound
Haim at Primavera Sound

Live at Primavera Sound 2014
Primavera Sound 2014 Barcelona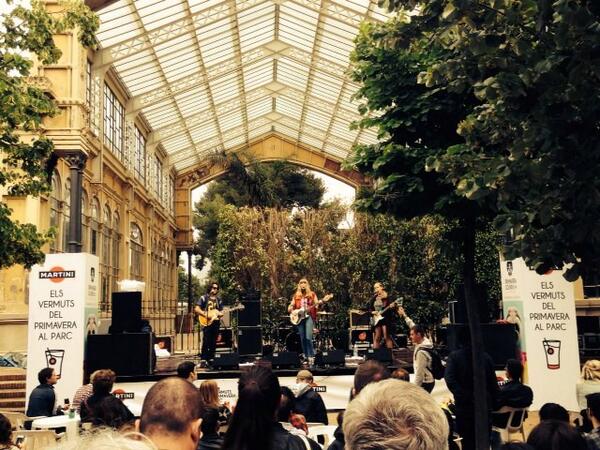 La Sera at Primavera Sound 2014
Antibalas at Primavera Sound 2014
The Primavera als Clubs in Barcelona schedule
A Primavera Sound grounds map for 2014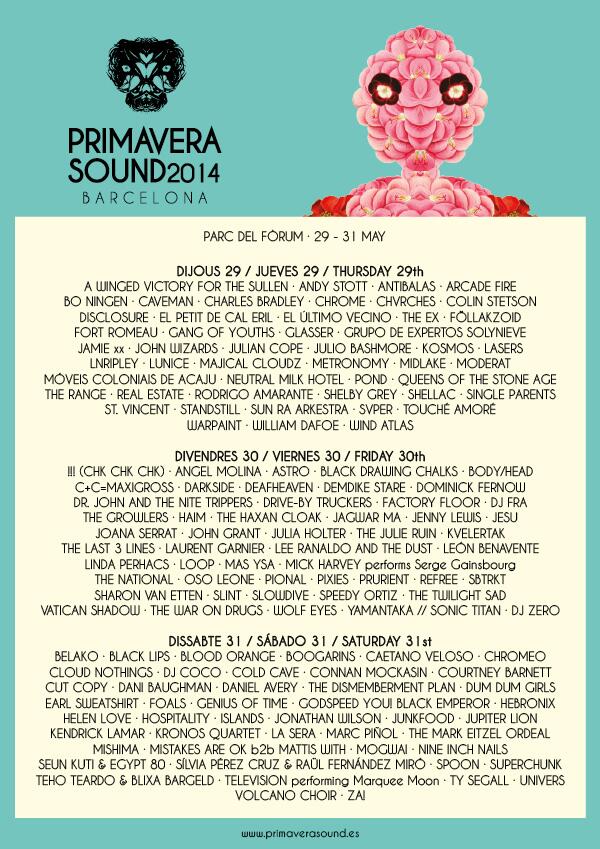 The Primavera Sound 2014 lineup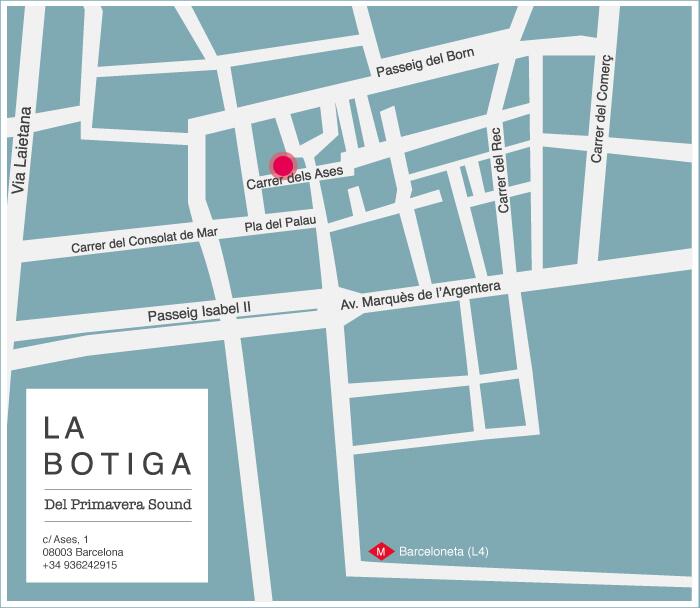 A Primavera Sound map
Arriving @ Primavera Sound
Wu-Tang Clan @ Primavera Sound
Simian Mobile Disco @ Primavera Sound
Solange @ Primavera Sound
General Admission Day Tickets: 80€
General Admission Weekend Tickets: 195€
VIP Tickets: 250€


Darren Hayman & The Trial Separation - Apolo Venue
The Free Fall Band - Apolo Venue
Tigercats - Apolo Venue


Antibalas - Apolo Venue
Chicha Libre - Apolo Venue
Anthony Chorale - La [2] de Apolo
Furia - La [2] de Apolo
Hokei - La [2] de Apolo
Hot Chip (dj set) - Teatre Principal
Digitalism - Teatre Principal


Sky Ferreira - Parc del Fòrum (free concert)
Beach Beach - La [2] de Apolo
Me and The Bees - La [2] de Apolo
Jamie xx & Friends - Teatre Principal
Full Blast - BARTS
Paus - BARTS
John Talabot - Teatre Principal
Rodaidh McDonald - Teatre Principal
Uproot Andy - El Teatro Latino
Geko Jones - El Teatro Latino
Aries - La [2] de Apolo
Niña Coyote eta Chico Tornado - Apolo Venue
Holy Ghost! Djs - Apolo Venue
Stromae - Parc del Fòrum (free concert)
Holy Ghost! - Parc del Fòrum (free concert)
Temples - Parc del Fòrum (free concert) -
Él Mató A Un Policía Motorizado - Parc del Fòrum (free concert)
Fira Fem - Parc del Fòrum (free concert)
The Ex - BARTS
Shellac - BARTS
The Brian Jonestown Massacre - Apolo Venue
Har Mar Superstar - Apolo Venue
Ecos del Gueto - El Teatro Latino


Standstill - Parc del Fòrum
Warpaint - Parc del Fòrum
Touché Amoré - Parc del Fòrum
Svper - Parc del Fòrum
Sun Ra Arkestra - Parc del Fòrum
Single Parents - Parc del Fòrum
Shelby Grey - Parc del Fòrum
Rodrigo Amarante - Parc del Fòrum
Real Estate - Parc del Fòrum
The Range - Parc del Fòrum
Pond - Parc del Fòrum
Móveis Coloniais de Acaju - Parc del Fòrum
William Dafoe - Parc del Fòrum
Wind Atlas - Parc del Fòrum
Antibalas - Parc del Fòrum
Girl Band - Parc del Fòrum
Future Islands - Parc del Fòrum
Tenfold Rabbit - Parc del Fòrum
Sander Mölder - Parc del Fòrum
Niklãvz - Parc del Fòrum
Firejosé - Parc del Fòrum
Andy Stott - Parc del Fòrum
A Winged Victory For The Sullen - Parc del Fòrum
Bo Ningen - Parc del Fòrum
Shellac - Parc del Fòrum
The Ex - Parc del Fòrum
Moderat - Parc del Fòrum
Midlake - Parc del Fòrum
Majical Cloudz - Parc del Fòrum
El Petit de Cal Eril - Parc del Fòrum
Colin Stetson - Parc del Fòrum
CHVRCHES - Parc del Fòrum
Chrome - Parc del Fòrum
Charles Bradley - Parc del Fòrum
Caveman - Parc del Fòrum
Metronomy - Parc del Fòrum
St. Vincent - Parc del Fòrum
Disclosure - Parc del Fòrum
Neutral Milk Hotel - Parc del Fòrum
Queens of the Stone Age - Parc del Fòrum
El Último Vecino - Parc del Fòrum
Föllakzoid - Parc del Fòrum
Fort Romeau - Parc del Fòrum
Lunice - Parc del Fòrum
LNRipley - Parc del Fòrum
Lasers - Parc del Fòrum
Kosmos - Parc del Fòrum
Julio Bashmore - Parc del Fòrum
Julian Cope - Parc del Fòrum
John Wizards - Parc del Fòrum
Jamie xx - Parc del Fòrum
Grupo de Expertos Solynieve - Parc del Fòrum
Glasser - Parc del Fòrum
Gang Of Youths - Parc del Fòrum
Arcade Fire - Parc del Fòrum


Oso Leone - Parc del Fòrum
Sharon Van Etten - Parc del Fòrum
SBTRKT - Parc del Fòrum
Refree - Parc del Fòrum
Prurient - Parc del Fòrum
Pixies - Parc del Fòrum
Pional - Parc del Fòrum
The National - Parc del Fòrum
Mick Harvey performs Serge Gainsbourg - Parc del Fòrum
Mas Ysa - Parc del Fòrum
Loop - Parc del Fòrum
Slint - Parc del Fòrum
Slowdive - Parc del Fòrum
Speedy Ortiz - Parc del Fòrum
Darkside - Parc del Fòrum
FKA Twigs - Parc del Fòrum
!!! (chk chk chk) - Parc del Fòrum
Joana Serrat - Parc del Fòrum
Dj Zero - Parc del Fòrum
Yamantaka // Sonic Titan - Parc del Fòrum
Wolf Eyes - Parc del Fòrum
The War On Drugs - Parc del Fòrum
Vatican Shadow - Parc del Fòrum
The Twilight Sad - Parc del Fòrum
Linda Perhacs - Parc del Fòrum
León Benavente - Parc del Fòrum
Lee Ranaldo And The Dust - Parc del Fòrum
Factory Floor - Parc del Fòrum
Dr. John and The Nite Trippers - Parc del Fòrum
Dominick Fernow - Parc del Fòrum
Demdike Stare - Parc del Fòrum
Deafheaven - Parc del Fòrum
C+C=MAXIGROSS - Parc del Fòrum
Body/Head - Parc del Fòrum
Black Drawing Chalks - Parc del Fòrum
Astro - Parc del Fòrum
Angel Molina - Parc del Fòrum
Dj Fra - Parc del Fòrum
The Growlers - Parc del Fòrum
Haim - Parc del Fòrum
Laurent Garnier - Parc del Fòrum
The Last 3 Lines - Parc del Fòrum
Kvelertak - Parc del Fòrum
The Julie Ruin - Parc del Fòrum
Julia Holter - Parc del Fòrum
John Grant - Parc del Fòrum
Jesu - Parc del Fòrum
Jenny Lewis - Parc del Fòrum
Jagwar Ma - Parc del Fòrum
The Haxan Cloak - Parc del Fòrum
Drive-By Truckers - Parc del Fòrum


Say Yes Dog - Parc del Fòrum
Chromeo - Parc del Fòrum
Za! - Parc del Fòrum
Volcano Choir - Parc del Fòrum
Univers - Parc del Fòrum
Television performing Marquee Moon - Parc del Fòrum
Teho Teardo & Blixa Bargeld - Parc del Fòrum
Superchunk - Parc del Fòrum
Spoon - Parc del Fòrum
Sílvia Pérez Cruz & Raül Fernández Miró - Parc del Fòrum
Seun Kuti & Egypt 80 - Parc del Fòrum
Nine Inch Nails - Parc del Fòrum
Mogwai - Parc del Fòrum
Ty Segall - Parc del Fòrum
Flamaradas - Parc de la Ciutadella
Natas Loves You - Parc del Fòrum
Mistakes are OK - Parc del Fòrum
New Jackson - Parc del Fòrum
Caveman - Parc de la Ciutadella
La Sera - Parc del Fòrum
Hospitality - Parc del Fòrum
Dum Dum Girls - Parc del Fòrum
Boogarins - Parc del Fòrum
The Twilight Sad - Parc de la Ciutadella
Súper Gegant - Parc de la Ciutadella
Speedy Ortiz - Parc de la Ciutadella
Renaldo & Clara - Parc de la Ciutadella
Mattis With - Parc del Fòrum
Mishima - Parc del Fòrum
The Dismemberment Plan - Parc del Fòrum
Daniel Avery - Parc del Fòrum
Dani R. Baughman - Parc del Fòrum
Cut Copy - Parc del Fòrum
Courtney Barnett - Parc del Fòrum
Connan Mockasin - Parc del Fòrum
Cold Cave - Parc del Fòrum
Dj Coco - Parc del Fòrum
Cloud Nothings - Parc del Fòrum
Caetano Veloso - Parc del Fòrum
Blood Orange - Parc del Fòrum
Black Lips - Parc del Fòrum
Earl Sweatshirt - Parc del Fòrum
Foals - Parc del Fòrum
The Mark Eitzel Ordeal - Parc del Fòrum
Marc Piñol - Parc del Fòrum
Kronos Quartet - Parc del Fòrum
Kendrick Lamar - Parc del Fòrum
Jupiter Lion - Parc del Fòrum
Junkfood - Parc del Fòrum
Jonathan Wilson - Parc del Fòrum
Islands - Parc del Fòrum
Helen Love - Parc del Fòrum
Hebronix - Parc del Fòrum
Godspeed You! Black Emperor - Parc del Fòrum
Genius Of Time - Parc del Fòrum
Belako - Parc del Fòrum


Joana Serrat - BARTS
Grouper - BARTS
Angel Olsen - BARTS -
The Mark Eitzel Ordeal - Parc de la Ciutadella
Berlinist - Parc de la Ciutadella
No More Lies - La [2] de Apolo
Fuckin' Bollocks - La [2] de Apolo
Cuello - La [2] de Apolo
Vàlius - Apolo Venue
Dave P - Apolo Venue
Cloud Nothings - Apolo Venue
Ty Segall - Apolo Venue
La Sera - Parc de la Ciutadella
Hospitality - Parc de la Ciutadella
Dum Dum Girls - Parc de la Ciutadella
Chromeo - Apolo Venue
Boogarins - Parc de la Ciutadella
Juana Molina - BARTS


Standstill - La Casa Encendida
Darkside - La Casa Encendida
Oso Leone - La Casa Encendida