Sundara Festival 2019 is put on by Odesza, as festival that's splitting the festival experience into day parties and late night sets. Check out a lineup of electropop, house music, trap music, future bass and more!
There's also yoga, snorkeing day parties and more. The Sundara Festival dates are March 13 - 16, 2019 in Riviera Maya, Mexico.
The Sundara Festival lineup is out and Sundara Festival tickets are below!
New for the lineup! Jai Wolf B2B Chet Porter at Sundara Festival 2019 SEE LINEUP >

Sundara Festival 2019 will be like this
Sundara Festival 2019 tickets are available right now! SEE TICKETS >
Sundara Festival 2019 happens in Riviera Maya, Mexico, making it a great escape from early spring weather
The Sundara Festival dates are March 13 - 16, 2019 in Riviera Maya, Mexico
You can choose Barceló Maya or Barceló Maya Palace for Sundara Festival 2019
Sundara Festival 2019 is put on by Odesza, as festival that's splitting the festival experience into day parties and late night sets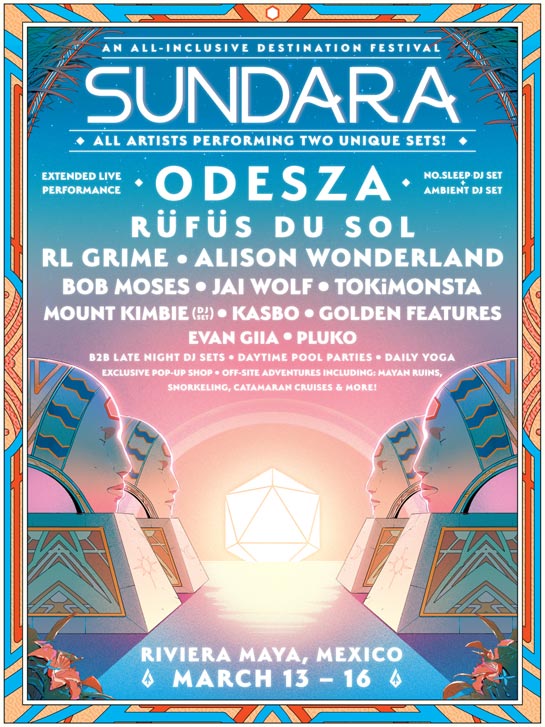 The Sundara Festival lineup for 2019