Wanderlust Stratton is a combination of a music festival, yoga festival and mind-expanding experience all in one great event! Check out multi-level yoga and meditation sessions, organic foods, a great music lineup, lectures & workshops, and outdoor activities that will push your boundaries.
It happens at Stratton Mountain in the Green Mountains of Vermont. There's 600 acres to get out and move in the mountains day or night. Check The Kula Market or The Food Co-op for local & handmade food. Rue Boheme is outdoor music venue with music happening all day long.
There's multi-level yoga and meditation sessions, mouthwatering organic foods, heart-pumping music, inspiring lectures and workshops, and boundary-pushing outdoor activities. Try vinyasa flow and yin classes or DJ-powered yoga classes. You can also get out and move more with aerial yoga and stand up paddle boarding.
Wanderlust events "help you find your true north—to lead a healthy & inspired life." How can you NOT want to be a part of that? The Wanderlust Stratton 2018 lineup & Wanderlust Stratton 2018 tickets are below!
Join our Facebook Event Group to get Wanderlust updates for 2018 JOIN OUR COMMUNITY >
You can THRIVE at Wanderlust this weekend!
Wanderlust is this weekend! Get your YogaFam together for Wanderlust Snowshoe! GET STARTED >
The Wanderlust Stratton experience
Check out the Wanderlust Festival's SpeakEasy Talks with holistic health, progressive politics, personal empowerment and community betterment in a casual setting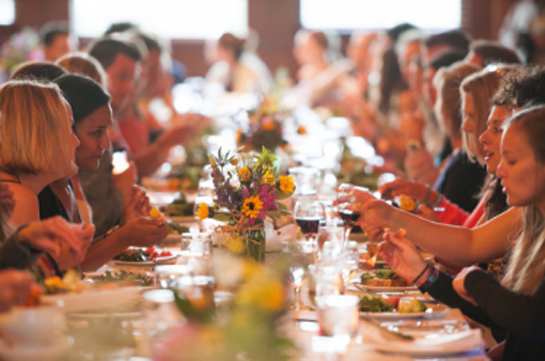 You can get food from hand-picked local food vendors and family style dinners for an organic meal with friends
Featured Guides
Schuyler Grant
Seane Corn
Noah Mazé
Full Lineup
Carmen Curtis
Chelsey Korus
Caley Alyssa
Garth Stevenson
Joseph Barnett
Sarah Tiefenthaler
Daniel Scott
Derek Cook
YogaSlackers
Emily Morse
Erin Telford
Jocelyn Gordon
Ken Nwadike Jr
Kjord Davis
Kuinka
Lauren Ash
Light Watkins
Martier Sound Meditation
Mary Beth LaRue
Megan Monahan
The Wanderlust House Band Featuring Eric Krasno
Alexandra Martin
Andrea Rice
Bee Creel
Bob Speck
Elizabeth Crisci
Jeramie Vaine
Christopher Hawley
Debby Siegel
Donovan McGrath
Jesse Blake
Julia Hanlon
Kristi Paxton
Laura Tropea
Lauren Matters
Matt Phippen
Melissa Lucciola
Nancy Wise
October's Child
Dr. Robert Graham, MD