What are YOU wearing to Benicàssim 2019? Use our promo code SPACELAB (all caps) to get 10% off at www.vibedration.com & www.iheartraves.com!
Check back for updates on Benicàssim Festival 2019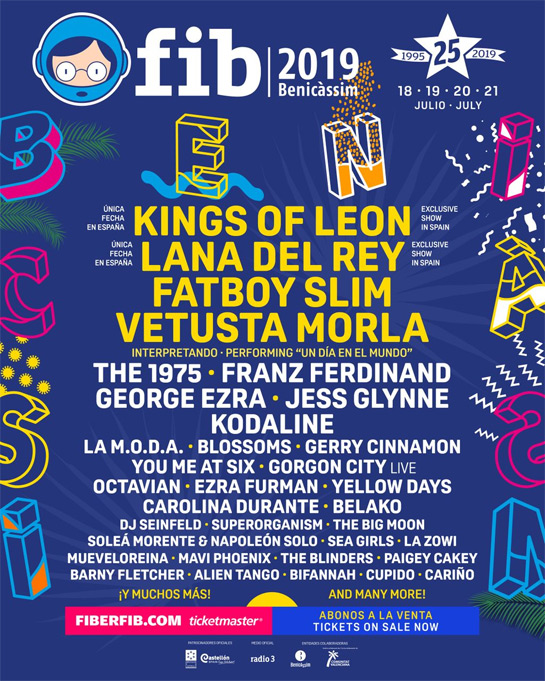 The Benicassim lineup so far for 2019! Kings of Leon, Lana Del Rey, Fatboy Slim and Vetusta Morla headline! The 1975, Franz Ferdinand, George Ezra and Jess Glynne also top the lineup!