Not just a spectator festival, that's for sure. The Benicassim Festival wants you to create and express yourself through short-movie contests, dance, theater and sculpture contests. Grab a hotel in Benicassim and have a good time! It's Spain's international festival on the beach. The official dates for Benicassim Festival 2015 are July 16 - 19. The Benicassim Festival 2015 lineup and Benicassim 2015 tickets are below.
Benicassim is coming, here's what to pack!
Stay up to date on the latest Benicassim news
The Benicassim Festival app is available for iPhone.


Come back during the festival weekend and after for archived Benicassim Festival video performances and live sets.
Watch a video by clicking on a title below:

Kasabian at Benicassim Festival


M.I.A. at Benicassim Festival


Tinie Tempah at Benicassim Festival


Ellie Goulding at Benicassim Festival


Paolo Nutini at Benicassim Festival


Manic Street Preachers at Benicassim Festival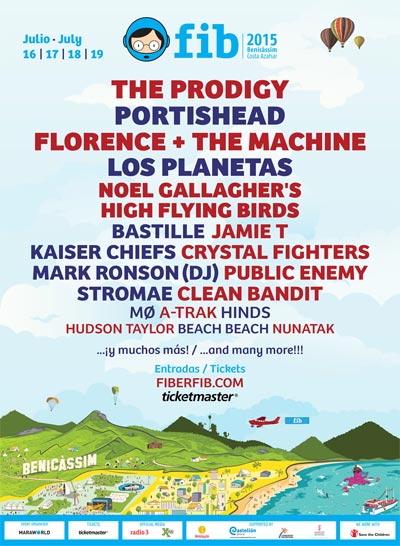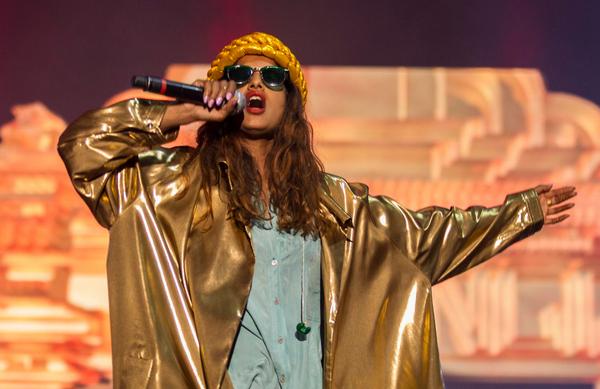 M.I.A. at Benicassim Festival
Four-Day Ticket: €€€
Three-Day Ticket: €€€
Two-Day Ticket: €€€
One-Day Ticket: €€€
VIP Ticket: £330
A-Trak
Bastille
Beach Beach
Blur
Celica Xx
Clean Bandit
Crystal Fighters
Curtis Harding
Elyella Dj'S
Evan Baggs
Ffs (Franz Ferdinand & Sparks)
Florence + The Machine
Frank Turner & The Sleeping Souls
Gavin James
Goodspeed You! Black Emperor
Hamsandwich
Hinds
HolöGrama
Hudson Taylor
Jamie T
Kaiser Chiefs
Los Planetas
Madeon
Mark Ronson (Dj)
Mø
Noel Gallagher'S High Flying Birds
Nunatak
Palma Violets
Portishead
Public Enemy
Reverend & The Makers
Stromae
Swim Deep
The Cribs
The Prodigy
The Riptide Movement
Tiga (Dj)
Vessels
Vetusta Morla