The three-day Boston Calling Music Festival features indie rock bands at City Hall Plaza. This is the spring version of Boston Calling, there is also a Fall version as well. The expected Boston Calling 2015 dates for Spring are May 22 - 24. Boston Calling 2015 tickets are below.
Stay up to date on the latest Boston Calling news
Come back during the festival weekend and after for archived Boston Calling video performances and live sets. Also check out our Music Festival Videos channel for music festival video coverage.

Watch a video by clicking on a title below:
The National at Boston Calling
Live at Boston Calling
Onstage at Boston Calling
Kurt Vile at Boston Calling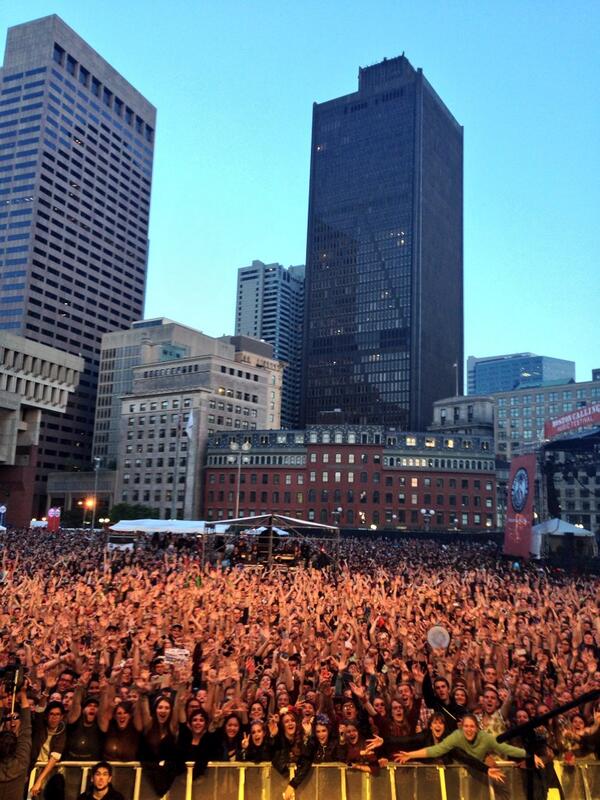 The crowd at Boston Calling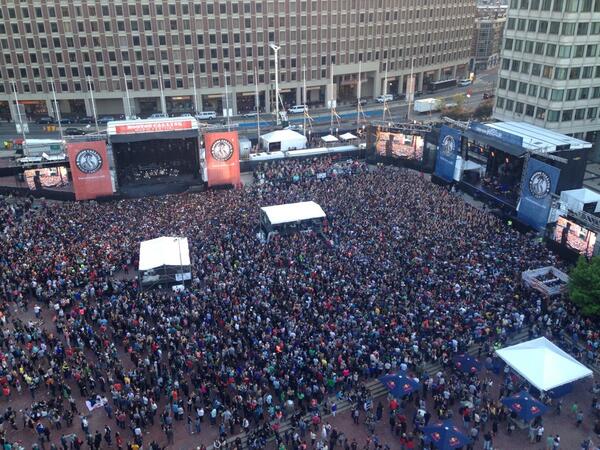 Boston Calling from above
Boston Calling festival grounds map
Frank Turner at Boston Calling Music Festival
The Districts at Boston Calling Music Festival
Maximo Park at Boston Calling Music Festival
The Decemberists at Boston Calling