The 42nd Bumbershoot Festival in Seattle is set to happen on Labor Day weekend at the Seattle Center. It includes live music, comedy, theatre, dance, film, urban crafts, literary arts, and visual arts. Bumbershoot After Dark is a series of after shows that go on at night after the festival has closed. The dates for Bumbershoot 2014 were Aug. 30 - Sept. 1. The Bumbershoot 2014 lineup is out, and Bumbershoot tickets are are below.
Stay up to date on the latest Bumbershoot news
The Bumbershoot mobile app is available for iPhone, iPad, Android and Windows Phone.
Come back during the festival weekend and after for archived Bumbershoot video performances and live sets.

Watch a video by clicking on a title below: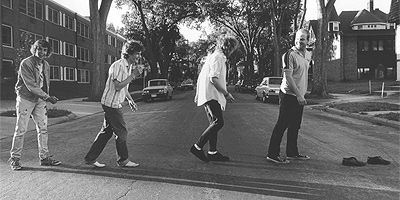 The Replacements are in the Bumbershoot 2014 lineup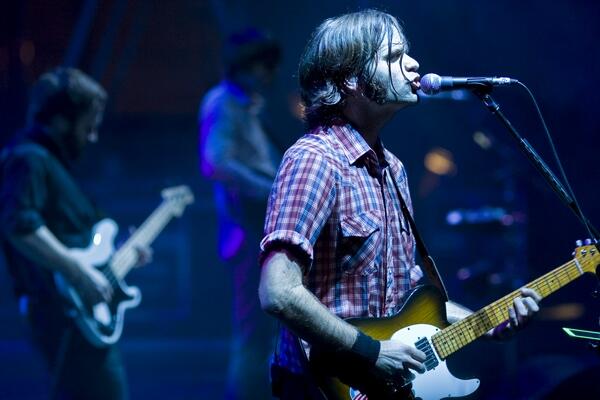 Death Cab For Cutie at Bumbershoot
Three-day ticket: $112
Three-day Gold ticket: $325
Three-day Platinum ticket: $500
Foster the People
J. Cole
Wu-Tang Clan
The Replacements
The Head and the Heart
Elvis Costello and the Imposters
Panic! At The Disco
ScHoolboy Q
Capital Cities
Neon Trees
The Afghan Whigs
Los Lobos
Bootsy Collins
The Both
Walk The Moon
G-Eazy
The Dismemberment Plan
Real Estate
Nada Surf
Bobby Womack
Danny Brown
Poliça
Luscious Jackson
Pickwick
Kishi Bashi
Mac DeMarco
Red Fang
The Reverend Horton Heat
Aer
Twin Shadow
Big Freedia
Big Star's Third
Iamsu!
SZA
Yuna
Jonathan Richman
Gregory Alan Isakov
The Lonely Forest
Gregory Porter
Valerie June
Bomba Estéreo
Charlie Musselwhite
Hurray for the Riff Raff
Mission of Burma
Architecture in Helsinki
The Dream Syndicate
Schoolyard Heroes
Rose Windows
Mexican Institute of Sound
San Fermin
DakhaBrakha
Campfire Ok
Sam Lachow
Shelby Earl
Negativland
Kins
Bad Things
Julianna Barwick
Youngblood Hawke
RA Scion
Donnie & Joe Emerson
Polyrhythmics
Jessica Hernandez & the Deltas
Jacco Gardner
ILLFIGHTYOU
Jarv Dee
La Luz
Current Swell
Sandrider
Fly Moon Royalty
The 44's with Kirk Fletcher
Grayskul
Tangerine
Hobosexual
Hoba Hoba Spirit
Tomo Nakayama
Falls
Iska Dhaaf
McTuff
Kore Ionz
Naomi Wachira
Jessica Pratt
Highlands
Hermigervill
Massy Ferguson
Evan Flory-Barnes + Infinity Upright!
Cataldo
Manatee Commune
Old Man Luedecke
Cumulus
Dude York
Modern Kin
Western Haunts
Smokey Brights
Golden Gardens
Hot Wired Rhythm Band
Otieno Terry
Interstitial Theatre
Wendy Red Star's Wild West & Congress of Rough Riders of the World
Before Seattle NW Music Retrospective 1976–1990
Food for Thought
Bumbercade
Finger Power
Boating with Clyde
Black Poem
Fine Arts Poster: "White Noise"
Blood Squad
I Can Hear You…But I'm Not Listening
Alligators & Debutantes
The Death of Brian: A Zombie Odyssey
Present Your Present with a Present (the Gift of the Future)
Family Affair
Fussy Cloud Puppet Slam
Tom Robbins
Smrt Talk With The Writers of The Simpsons
Tu Stultus Es: The Onion Explains Why You Are Stupid
The Moth
Needle Party!!! with George Meyer & Ken Jennings
Town Hall presents - Arts & Culture
Town Hall presents - The Seattle Science Lectures
Town Hall presents - Civics
Black Weirdo
Literary Death Match
The Failure Variety Show
Battle of the Word
Why Beards? Why Twerking? Why Now?
Why Bronies? Why Juggalos? Why Now?
Why Cats? Why Bullying? Why Now?