The Glastonbury Festival has been around for 35 years, and shortly after its beginning, it became a haven for hippies that were coming from celebrating the Summer Solstice at Stonehenge. Later Glastonbury built a giant pyramid that served as a cowshed and animal food store when the festival was not going on. In addition to the music, the Glastonbury Festival also has theatre, circus, cabaret, community. The confirmed Glastonbury Festival dates for 2014 are June 25 - 29. Find out information on Glastonbury tickets below, including an on sale date. Arcade Fire have just been announced as the first Glastonbury Festival headliner for 2014.
The latest in Glastonbury 2014 lineup rumors: Fleetwood Mac as headliners. Also: Elbow. Find out what Guy Garvey said in an interview with NME.
Camping options go on sale on Nov. 4
Festival founder Michaels Eavis has said the the three Glastonbury 2014 headliners have "been signed."
The Glasstonbury app is available for iPhone, iPad and Android.
Come back during the festival weekend and after for archived Glastonbury video performances and live sets. Also check out our Music Festival Videos channel for music festival video coverage.
Diplo in ShangriHell, Glastonbury Festival
Tame Impala at Glastonbury
Dinosaur Jr. at Glastonbury
Savages at Glastonbury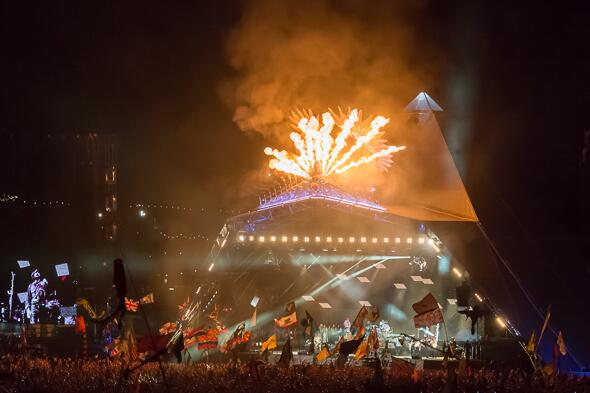 Fireworks @ Glastonbury
This what the farm looks like when Gastonbury Festival is over
The incredible Glastonbury Festival. Are you going in 2014?