The Hudson Music Project in Saugerties, New York is set in the magical Catskill Mountains and includes "85 genre-defying musical acts on 4 stages; a 5th interactive performance area; large scale art installations; an art village; a selection of gourmet foods, wine, craft beers, and specialty cocktails." The festival boasts both indie rock and electronic music performers.
The expected Hudson Music Project 2015 dates are July 10 - 12. The Hudson Music Project 2015 lineup and Hudson Music Project tickets are below.
Stay up to date on the latest Hudson Music Project news >
Come back during the festival weekend and after for archived Hudson Music Project video performances and live sets. Also check out our Music Festival Videos channel for music festival video coverage.

The Flaming Lips at Hudson Music Project

The Flaming Lips at Hudson Music Project

Marc Black at Hudson Music Project
Big Gigantic at Hudson Music Project
Wayne Coyne doing his thing at Hudson Music Project
STS9 at Hudson Music Project
Flaming Lips at Hudson Music Project
Intense crowd moment at Hudson Music Project
Excision at Hudson Music Project
Kendrick Lamarr at Hudson Music Project
Moby at Hudson Music Project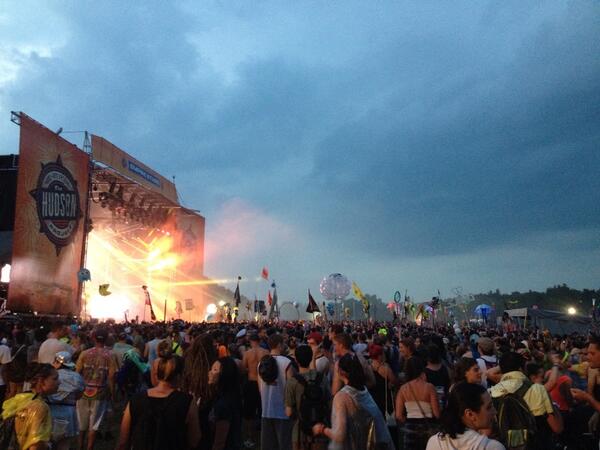 The scene at Hudson Music Project
The Hudson Music Project venue map