Laneway Festival 2019 is an international festival with dates in Australia, New Zealand & Singapore. Check out a lineup of indie rock, alternative and electronic music!
The locations for the 2019 Laneway Festival are Auckland, Brisbane, Sydney, Adelaide, Melbourne, Fremantle.
The official Laneway Festival dates are Jan. 28 - February 10, 2019. These are the official and confirmed dates.
The Laneway Festival 2019 lineup and Laneway Festival 2019 tickets are below!
New Zealand
28 January
Brisbane
2 February
Sydney
3 February
Adelaide
8 February
Melbourne
9 February
Fremantle
10 February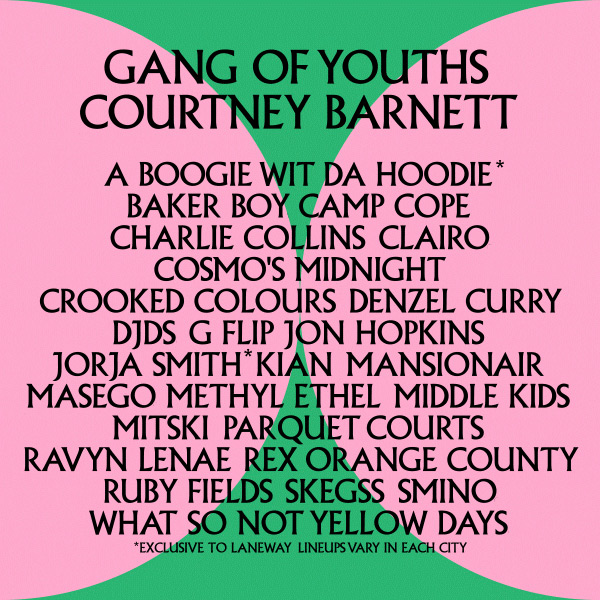 The Laneway Festival lineup for 2019