Live at Leeds 2019 happens in a bunch of different venues, giving you the chance to jump to a number of hotspots to catch live music in a more intimate performance than a standard big festival. Tickets are on sale!
Best of all, you get to see rising indie artists just before they get huge, offering a prime chance to see them with a smaller audience!
The official and confirmed Live At Leeds date is May 4, 2019.
Live At Leeds includes over a hundred artists including indie rock, indie pop, alternative rock, garage rock, dream pop, and more! This years headliners include Crca Waves, Peace, British Sea Power and The Horrors. The Live at Leeds lineup & Live at Leeds tickets are below!
Live at Leeds tickets are now on sale! SEE TICKETS >
Live At Leeds 2019 gives you a chance to see bands right as they're breaking big, but with a smaller crowd
Since Live At Leeds 2019 happens across a bunch of different venues, you get to club-hop and see many different places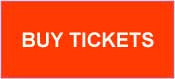 This will take you to Luna Tickets, the official ticket seller.

The Live At Leeds lineup for 2019 hasn't been announced yet. Check back for updates!