Lollapalooza happens all weekend long, and here's the story for Lollapalooza 2015: one show, three days, with lots of after-show events happening around Chicago. About 70 bands will perform on five stages, with lots of after shows and late night partying. The official dates for Lollapalooza 2015 are July 31 - August 2. The Lollapalooza 2015 lineup and Lollapalooza 2015 tickets are below.
Turn the holidays into Lolladays with gifts from Lollapalooza
Stay up to date on the latest Lollapalooza news
The Lollapalooza mobile app for is available for iPhone and Android.


Check out our Lollapalooza Video Channel for information on the Lollapalooza 2015 live stream webcast as well as videos from previous festivals. Then come back during the festival weekend and after for archived performances and live sets. Also check out our Music Festival Videos channel for music festival video coverage.

Watch a video by clicking on a title below:
Crazy things people carry at Lollapalooza
Lights at Lollapalooza
The scene at Lollapalooza Chicago
Turn the holidays into Lolladays with gifts from Lollapalooza
The Killers at Lollapalooza
Tool at Lollapalooza
Billy Idol at Lollapalooza
Lana Del Rey at Lollapalooza
Lollapalooza: Grouplove
Lollapalooza: Meg Myers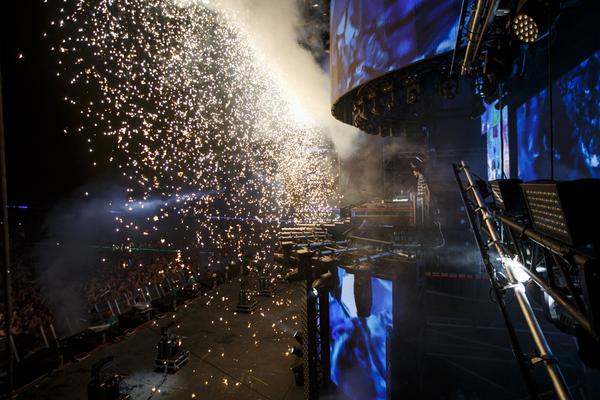 Zedd at Lollapalooza
Chance The Rapper at Lollapalooza
Young The Giant at Lollapalooza
Jenny Lewis rocks the Grove Tent at Lollapalooza
AFI at Lollapalooza
Arctic Monkeys at Lollapalooza
Jhene Aiko at Lollapalooza
Calvin Harris at Lollapalooza
Phantogram at Lollapalooza
Lorde at Lollapalooza. Photo by Jack Edinger.
Find low rate or luxury hotels
for Lollapalooza in or around
Chicago.
General Admission One-day Tickets: $$$
General Admission Three-day Tickets: $$$
VIP Tickets: $$$
Platinum Tickets: $$$
The Lollapalooza 2015 lineup has not been announced yet.