Mysteryland USA is a roaming international electronic music festival, with a 20-year history. You get music with theatre, movies, interactive installation art, street performers and "spectacular shows at bizarre decorated stages." It started out in the Netherlands and expanded to New York. The official Mysteryland USA 2015 dates are May 22 - 24. The Mysteryland USA 2015 lineup and Mysteryland USA tickets are below.
Stay up to date on the latest Mysteryland news
Come back during the festival weekend and after for archived Mysteryland USA video performances and live sets. Also check out our Music Festival Videos channel for music festival video coverage.

Watch a video by clicking on a title below:
Steve Aoki at Mysteryland USA
Calvin Harris at Mysteryland USA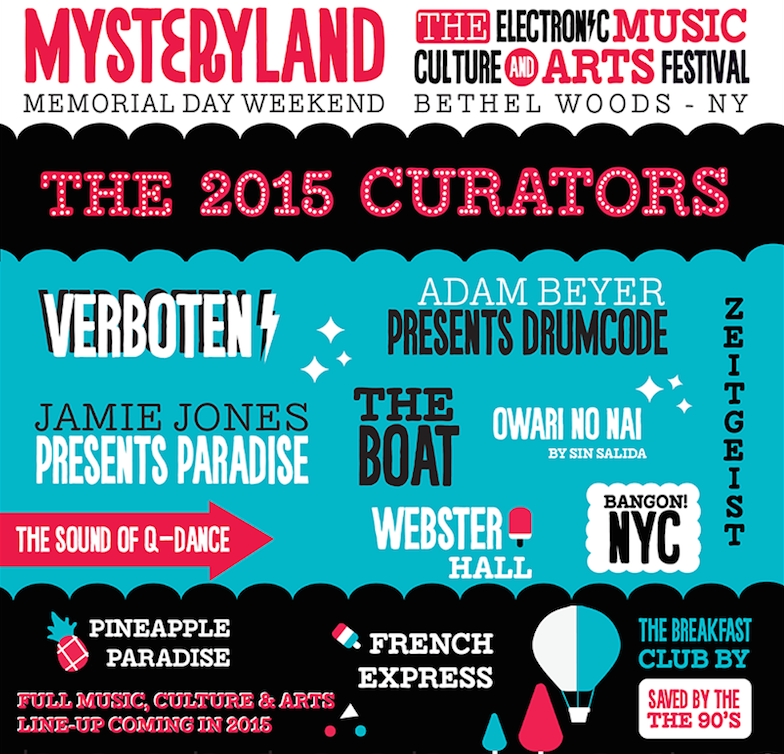 The Mysteryland USA lineup curators!
The crowd at Mysteryland USA
You need to go to Mysteryland USA just for the selfies
Mysteryland USA 2015 venue map.
Gettin' down at Mysteryland USA
Rain can't ruin Mysteryland
Camping at Mysteryland
Chilled out at Mysteryland
This could be you at Mysteryland
It's a Mysteryland Silent Disco Flash Mob
Under a yurt at the Healing Garden at Mysteryland
In the moment at Mysteryland USA
Fireworks at Mysteryland USA
Find low rate or luxury hotels
for Mysteryland USA in or around
Bethel Woods.