North By Northeast NXNE is a northern reaction to the South By Southwest festival. No affiliation between the two, but somewhere along the way, someone said, "why don't we do one too?" And so the story began for NXNE. The official dates for NXNE 2015 are June 12 - 21. The NXNE 2015 lineup and NXNE 2015 tickets are below.
NXNE is 3 nights, almost 400 bands in 25 clubs in Toronto, accompanied by non-stop panels, roundtables, workshops, seminars, and speakers for those who actually wake up while there's still daylight.
The first NXNE lineup is out!
Stay up to date on the latest NXNE 2015 news
The NXNE mobile app is available for iPhone and Android.


Come back during the festival weekend and after for archived NXNE video performances and live sets. Also check out our Music Festival Videos channel for music festival video coverage.

Watch a video by clicking on a title below:
No badge, no wristband, no problem. Go to CBC Music's show at 170 Spadina for free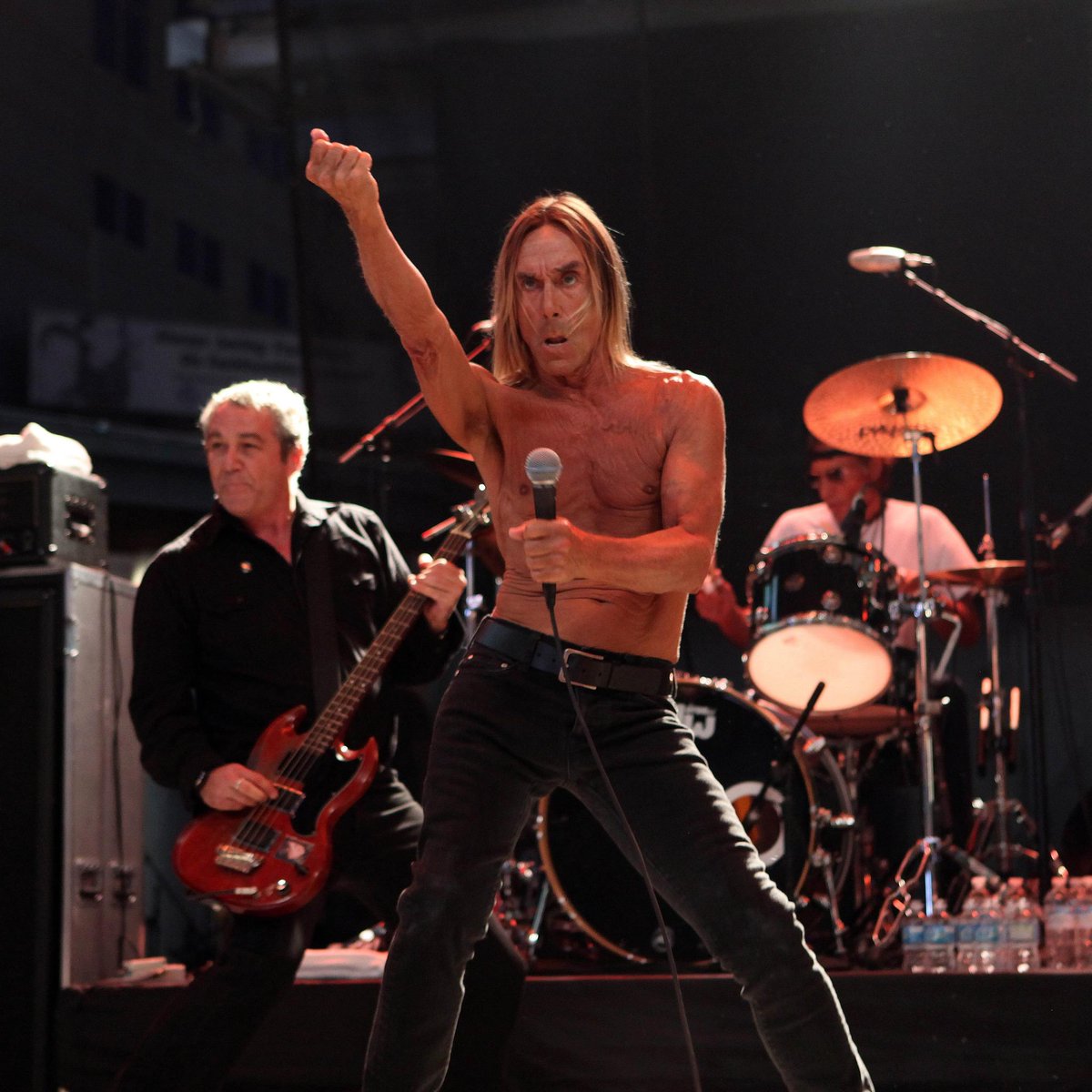 Iggy and the Stooges at NXNE
Find low rate or luxury hotels
for NXNE in or around
Toronto.
Northby Advanced Tickets: $Various
Platinum Badges: $$$
Clubland Wristbands: $30 - $50
Walk-Up: $$$
A Place to Bury Strangers
Action Bronson
Alice Glass (DJ Set)
Amen Dunes
American Wrestlers
Angel Olsen
Atlas Sound
Baths
Best Coast
Betty Who
Blonde Redhead
California X
Cassey Veggies
Cassie Ramone
Cathedrals
Chastity Belt
Coliseum
Craig Finn
Deafheaven
Diana
Girl Band
Glass Animals
Grooms
HEALTH
Heartless Bastards
Heems
Holydrug Couple
Ibeyi
Iceage
Jacco Gardner
Jennifer Castle
K.Flay
Kate Tempest
Lia Ices
Liturgy
Lower Dens
Lucius
Lydia Ainsworth
Magical Cloudz
Mission of Burma
Moon King
Naomi Punk
Nick Waterhouse
No Joy
OM
Odonis Odonis
Rae Sremmurd
Real Estate
Ryley Walker
San Fermin
Slim Twig
Son Lux
The Gories
The New Pornographers
Tijuana Panthers
Ty Dolla $ign
U.S. Girls
Vince Staples
Warpaint
White Lung
Willow Smith
Zola Jesus