Osheaga is in Montreal at Parc Jean-Drapeau on Île Sainte-Hélène. It's an indie music festival featuring electronic music, indie rock and the occasional hip hop act. There are five Osheaga stages of different sizes to provide a variety of live music experiences. The official Osheaga 2015 dates are July 31 - Aug. 2, and this will be the tenth anniversary of Osheaga. The Osheaga festival 2015 lineup and Osheaga 2015 tickets are below.
Over 40 acts have been confirmed for Osheaga in 2015!
Stay up to date on the latest Osheaga 2015 news
The Osheaga mobile app is available for iPhone and Android.


Come back during the festival weekend and after for archived Osheaga Festival video performances and live sets. Also check out our Music Festival Videos channel for music festival video coverage.

Watch a video by clicking on a title below:
AGAINST ME! at Osheaga Festival
Capital Cities at Osheaga Festival
Osheaga Festival is huge
Lorde at Osheaga Festival
Gogol Bordello at Osheaga Festival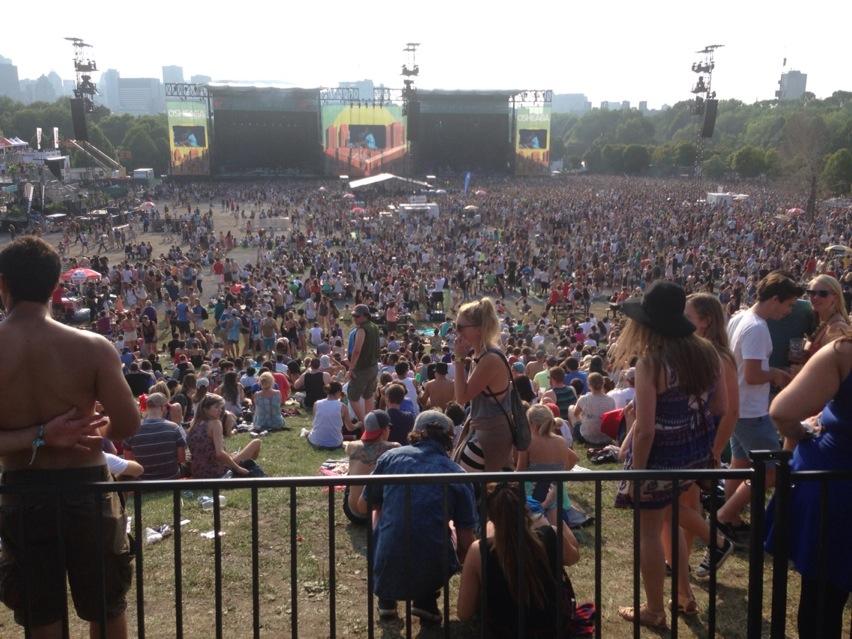 The scene at Osheaga Festival
Osheaga Festival: Mac DeMarco
Osheaga Festival: the new Terasse for gold ticket holders!
Osheaga Festival: Arctic Monkeys
Kevin Drew at Osheaga
The Replacements at Osheaga
Four Tet at Osheaga
Lorde at Osheaga
CHVRCHES at Osheaga
Find low rate or luxury hotels
for Osheaga in or around

Montreal.
Single-Day Tickets:
$$$
Three-Day Tickets:
$$$
Single-Day Gold Tickets:
$$$
Three-Day Gold Tickets:
$$$
The Osheaga lineup has not been announced yet.