Phoenix Lights Festival has four stages: Inavasion, Fallout, The Colony and The Mothership, which is the main stage.
Phoenix Lights Festival 2019 goes down at The Park at Wild Horse Pass with a lineup of great trap music, hip hop, house music and more!
Phoenix Lights Festival tickets are on sale! A$AP Ferg, Excision, Kaskade, GRiZ, Sasha, Claude VonStroke top the lineup. Check out the lineup poster farther down below for a complete listing.
The festival was named after a UFO sighting over Phoenix that reported strange lights. The phenomenon was reported by thousands of people! So ... what a great name for the lights at an an electronic music festival, right? The Phoenix Lights dates are April 4 - 6, 2019.
The Phoenix Lights Festival 2019 lineup and Phoenix Lights Festival 2019 tickets are below!
The 2019 Phoenix Lights Festival aftermovie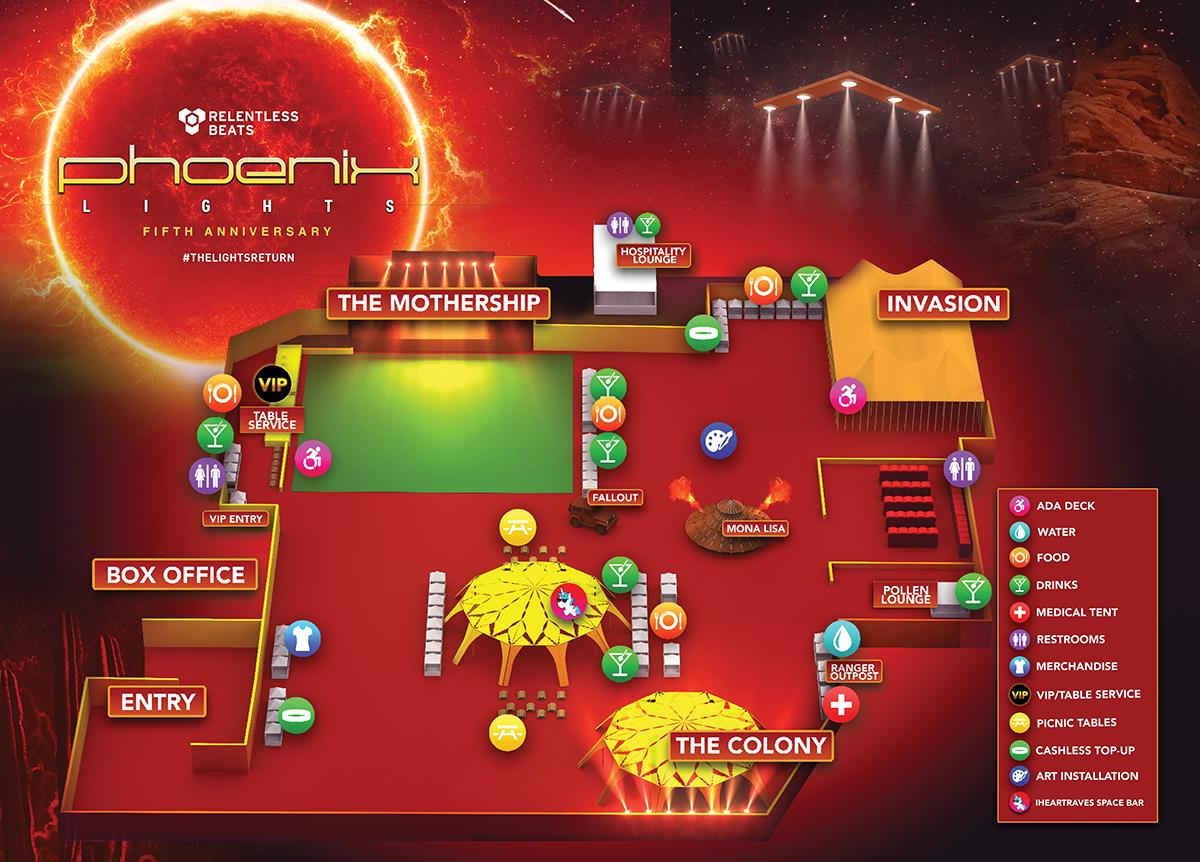 The Phoenix Lights Festival venue map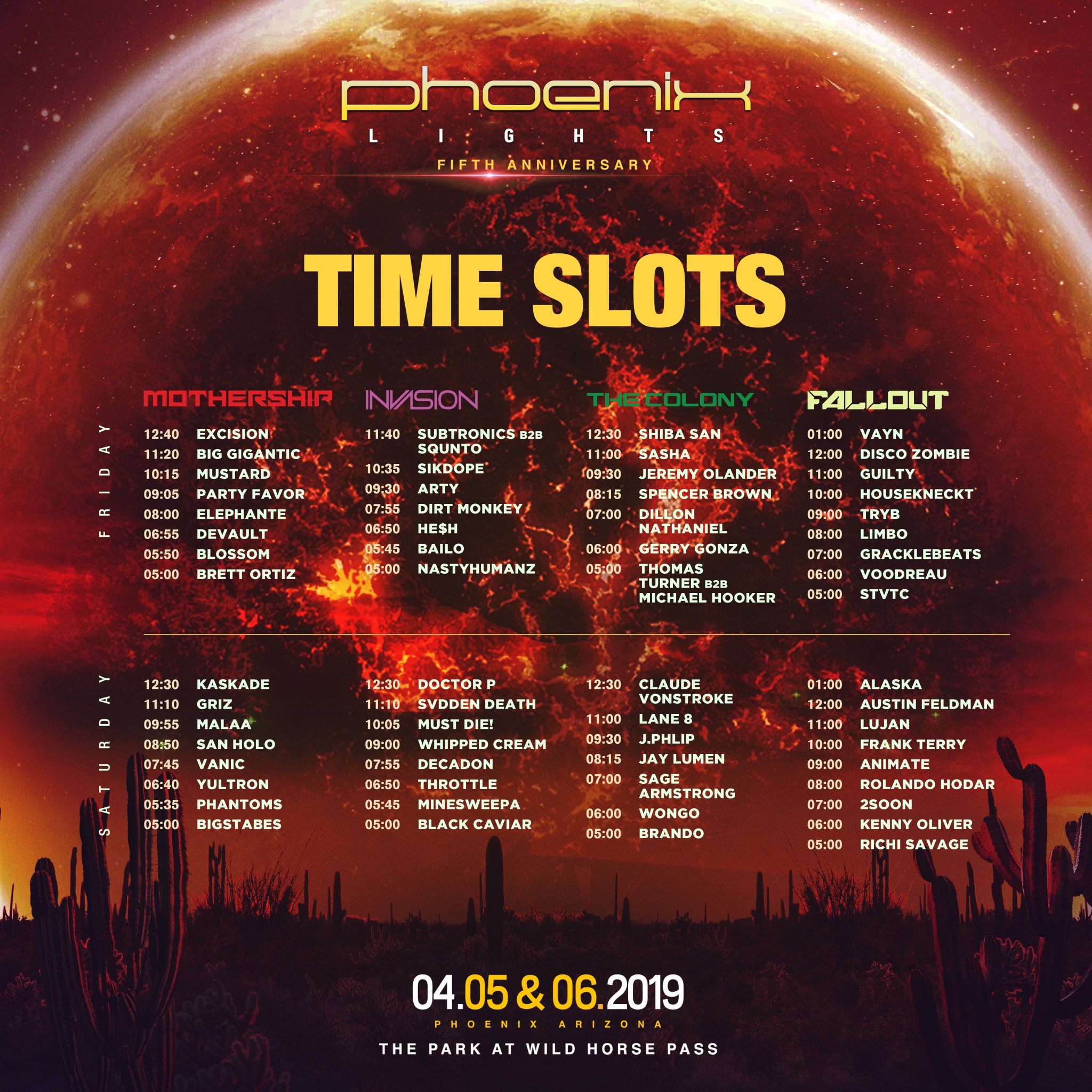 The Phoenix Lights Festival schedule for the weekend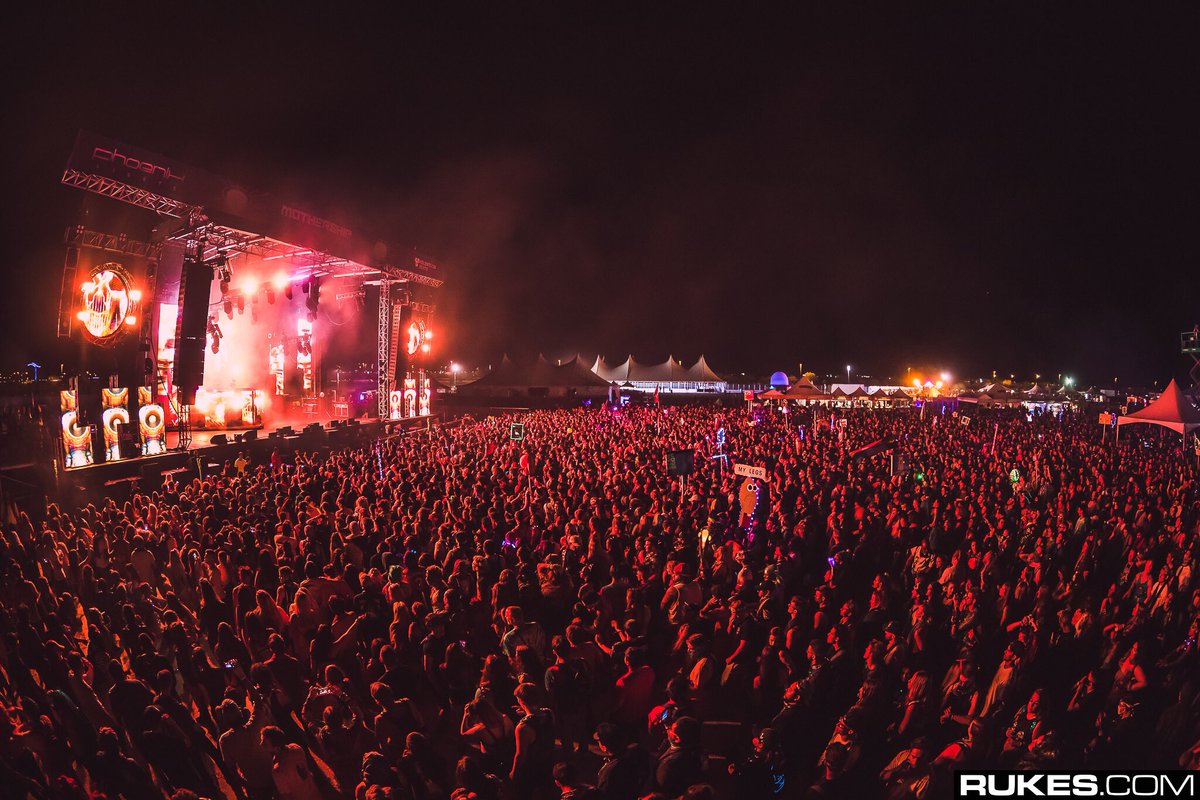 Phoenix Lights Festival 2019 - Friday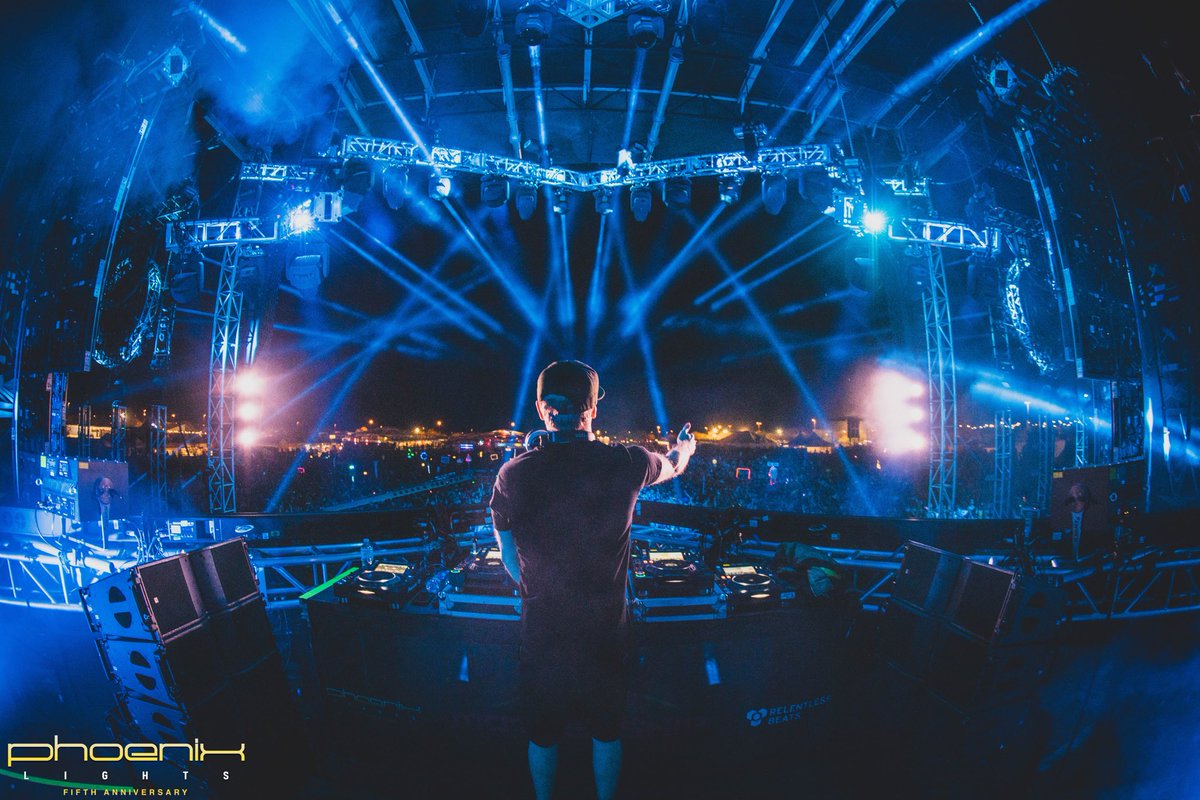 Phoenix Lights Festival 2019 - Friday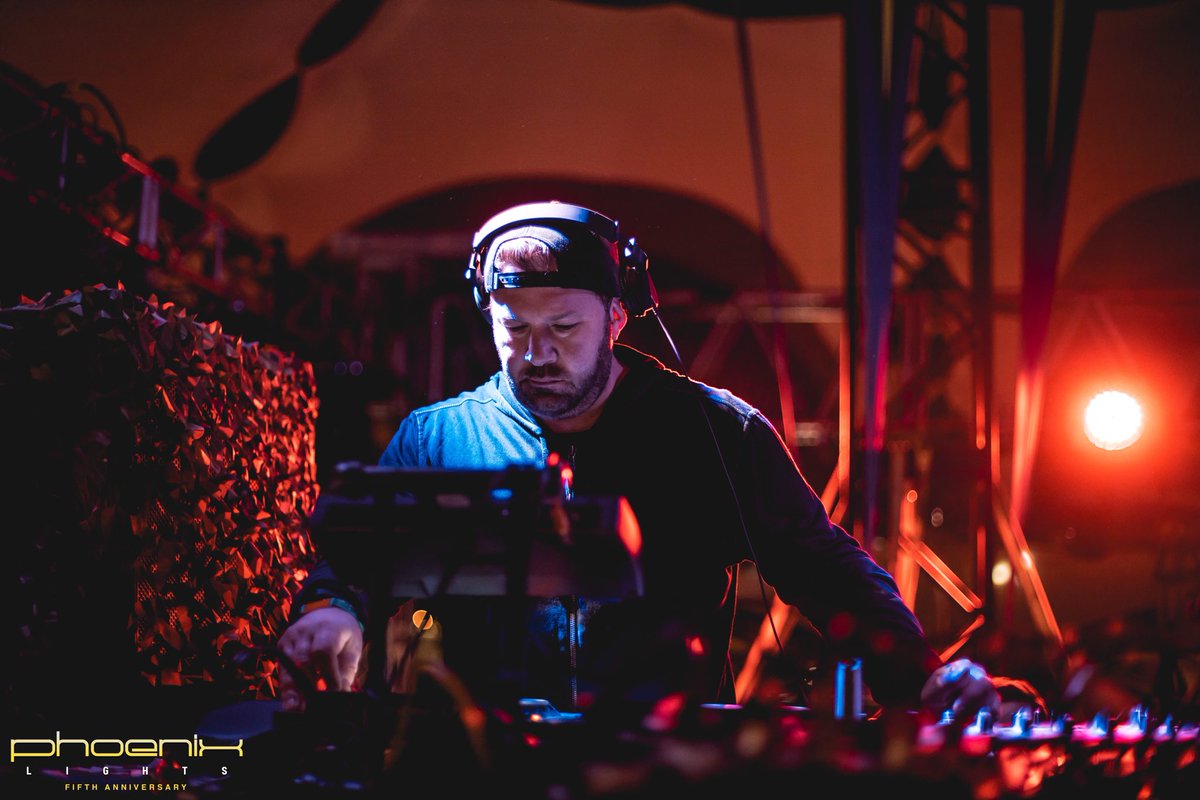 Phoenix Lights Festival 2019 - Friday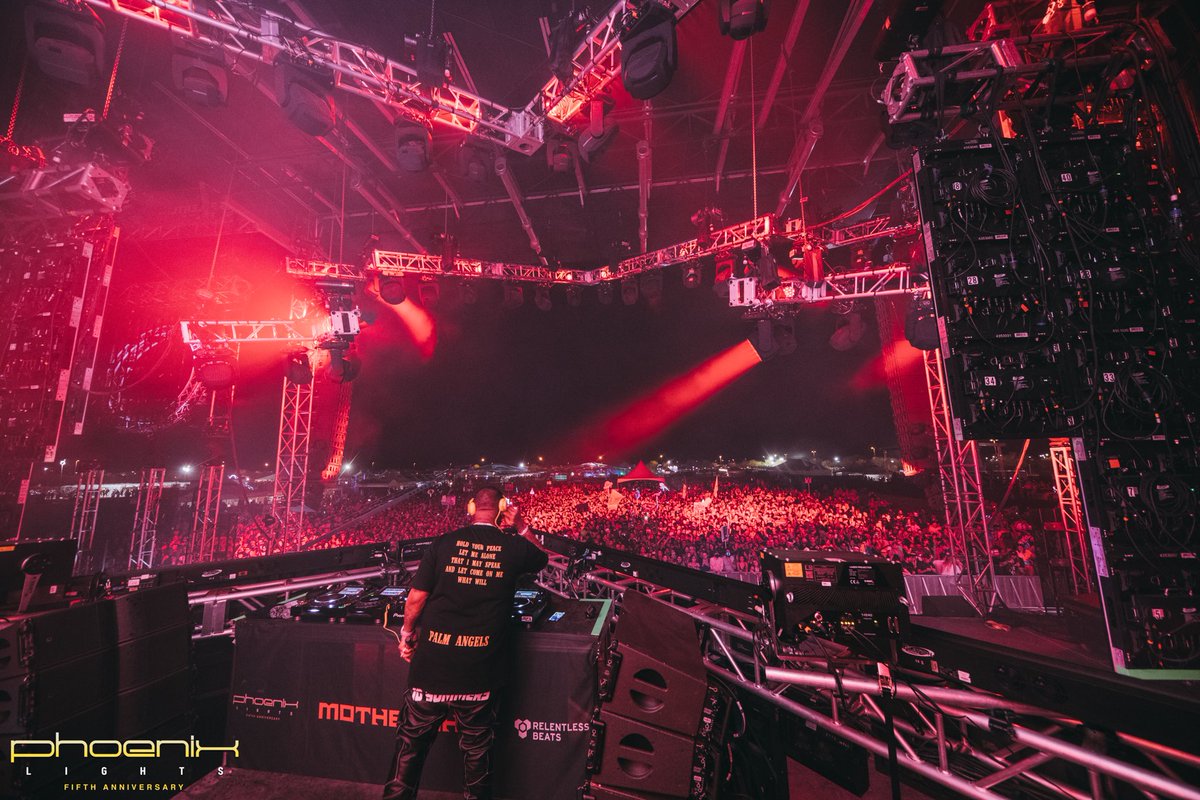 Phoenix Lights Festival 2019 - Friday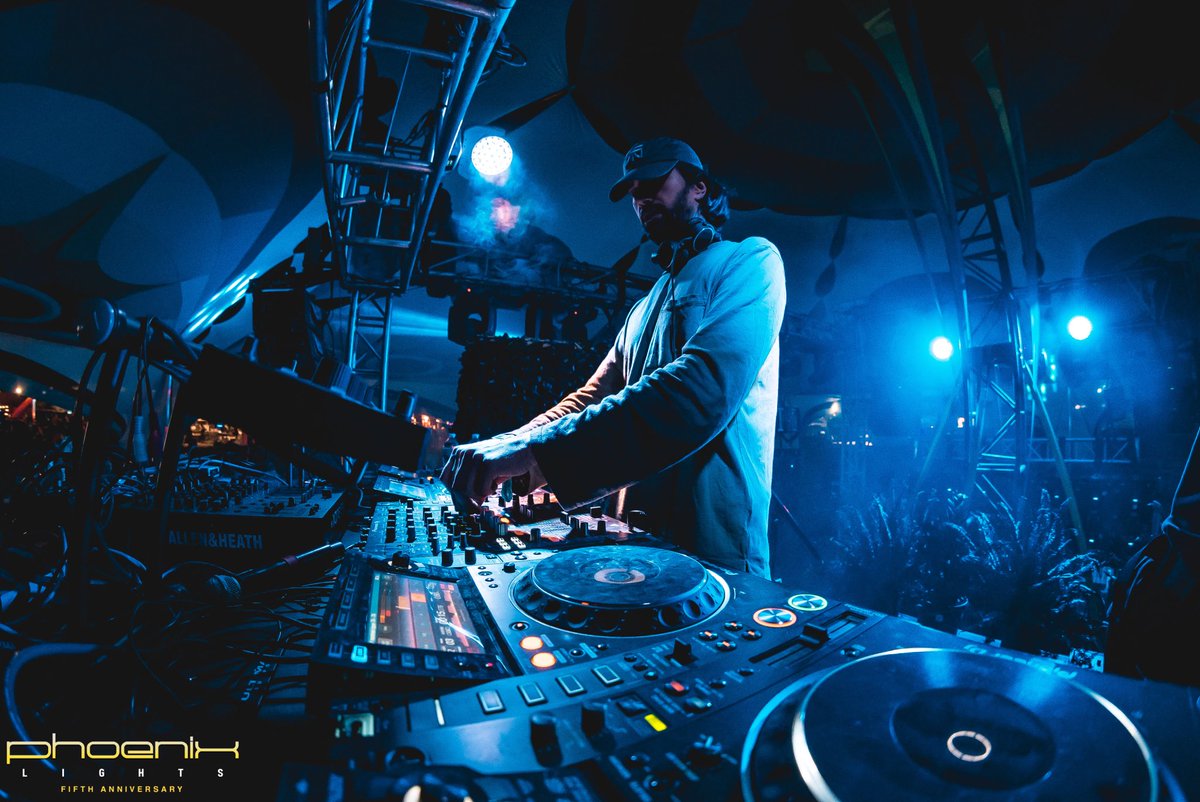 Phoenix Lights Festival 2019 - Friday
Check out the Phoenix Lights Festival 2019 individual stage lineups SEE LINEUPS >