The Rock In Rio Festival was born in Brazil and has expanded to a global footprint in many countries. It will happen in Rio De Janeiro over two weekends: Sept. 18 - 20 and Sept. 24 - 27. The festival includes a wide range of music, from rock to pop to alternative and electronic music. The Rock In Rio 2015 lineup and Rock In Rio 2015 tickets are below.
Stay up to date on the latest Rock In Rio news
The Rock In Rio app is available for iPhone and Android.


Come back during the festival weekend and after for archived Rock In Rio video performances and live sets. Also check out our Music Festival Videos channel for music festival video coverage.
Listen to a song by clicking on a title below:
Taylor Swift at Rock In Rio
Sunset at Rock In Rio
Fireworks at Rock In Rio
Check out the awesome Rock In Rio gear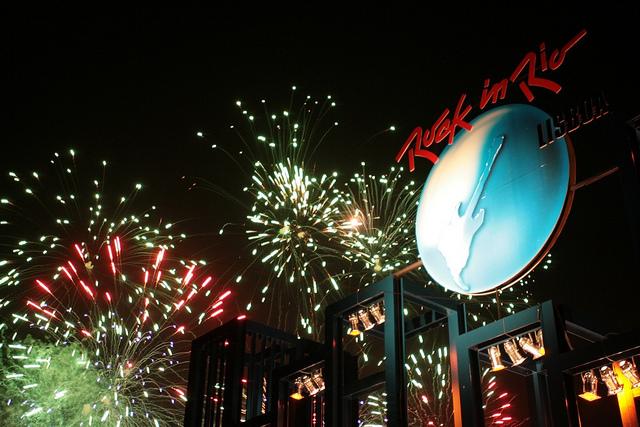 Rock In Rio will be amazing in 2015
Find low rate or luxury hotels
for Rock In Rio in or around
Rio De Janeiro.
Al Jarreau
Angelique Kidjo
CPM 22
De La Tierra
Deftones [NEW]
Faith No More
Gojira
Halestorm
John Legend
Katy Perry
Korn
Lamb of God
Magic!
Mastodon [NEW]
Metallica
Ministry
Mötley Crüe [NEW]
One Republic
Queen with Adam Lambert [NEW]
Queens of the Stone Age
Rihanna [NEW]
Rod Stewart [NEW]
Royal Blood [NEW]
Sam Smith [NEW]
Slipknot
System of a Down
The Hollywood Vampires
The Script
a-ha
More lineup to be announced ...