Chemical Brothers, deadmau5, Swedish House Mafia, Adam Beyer | Cirez D and Calvin Harris all headline the Creamfields lineup! See the lineup poster farther below for a complete listing of acts so far. This going to be the event of the season!
It's no surprise that Creamfields tickets and camping options are selling out fast. Check out the ticket section below for details. This is the final week for Gold and Silver tickets, get in while you still can! See the tickets section below for prices, availability and access to tickets.
You can also check out a full Creamfields schedule for Friday, Saturday and Sunday below.
Creamfields is one of the world's pre-eminent electronic music festivals, with a lineup of house music, trance, dubstep, electro and more! It has a history of names like Chemical Brothers, Basement Jaxx, Fatboy Slim, Groove Armada and Underworld. It remains a top destination for many electronic acts around the world today. It's held during the August Bank Holiday weekend in Daresbury, England. The Creamfields dates are August 22 - 25, 2019.
The Creamfields 2019 lineup and Creamfields 2019 tickets are below!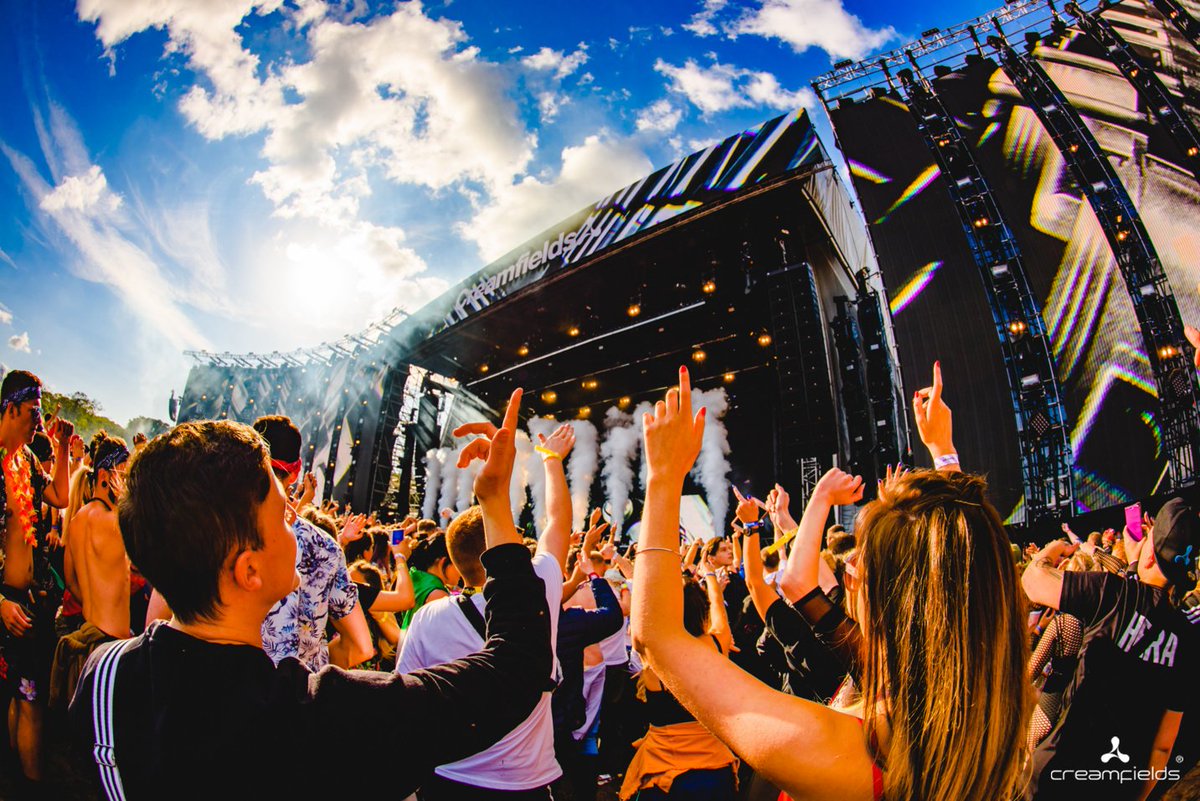 What are you gonna wear to Creamfields? Hit our Spacelab Store to get festival essentials! SHOP NOW >
Eric Prydz is performing V O I D exclusively at Creamfields Steel Yard, Friday 23rd August 2019!
Creamfields 2019 will be like this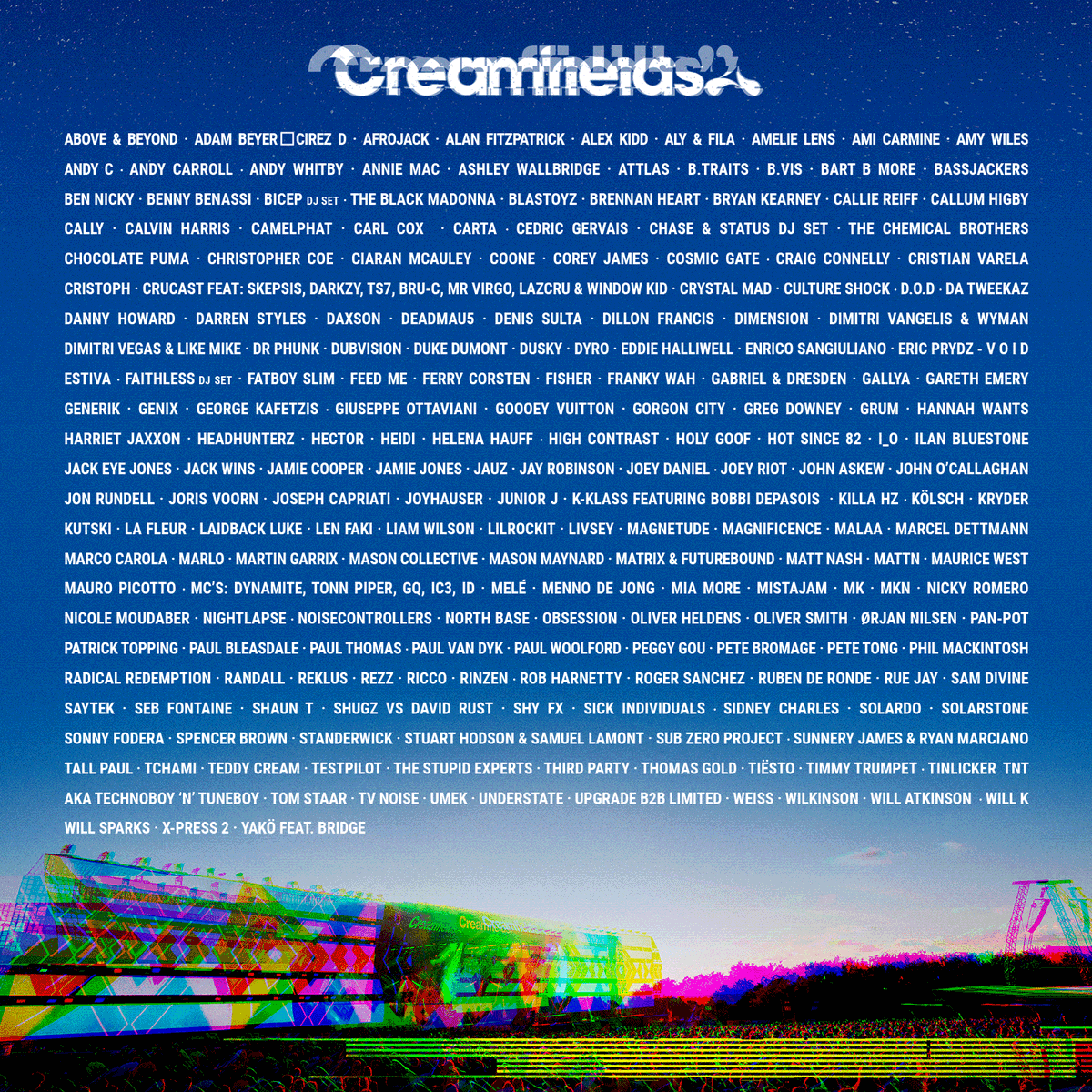 The Creamfields 2019 lineup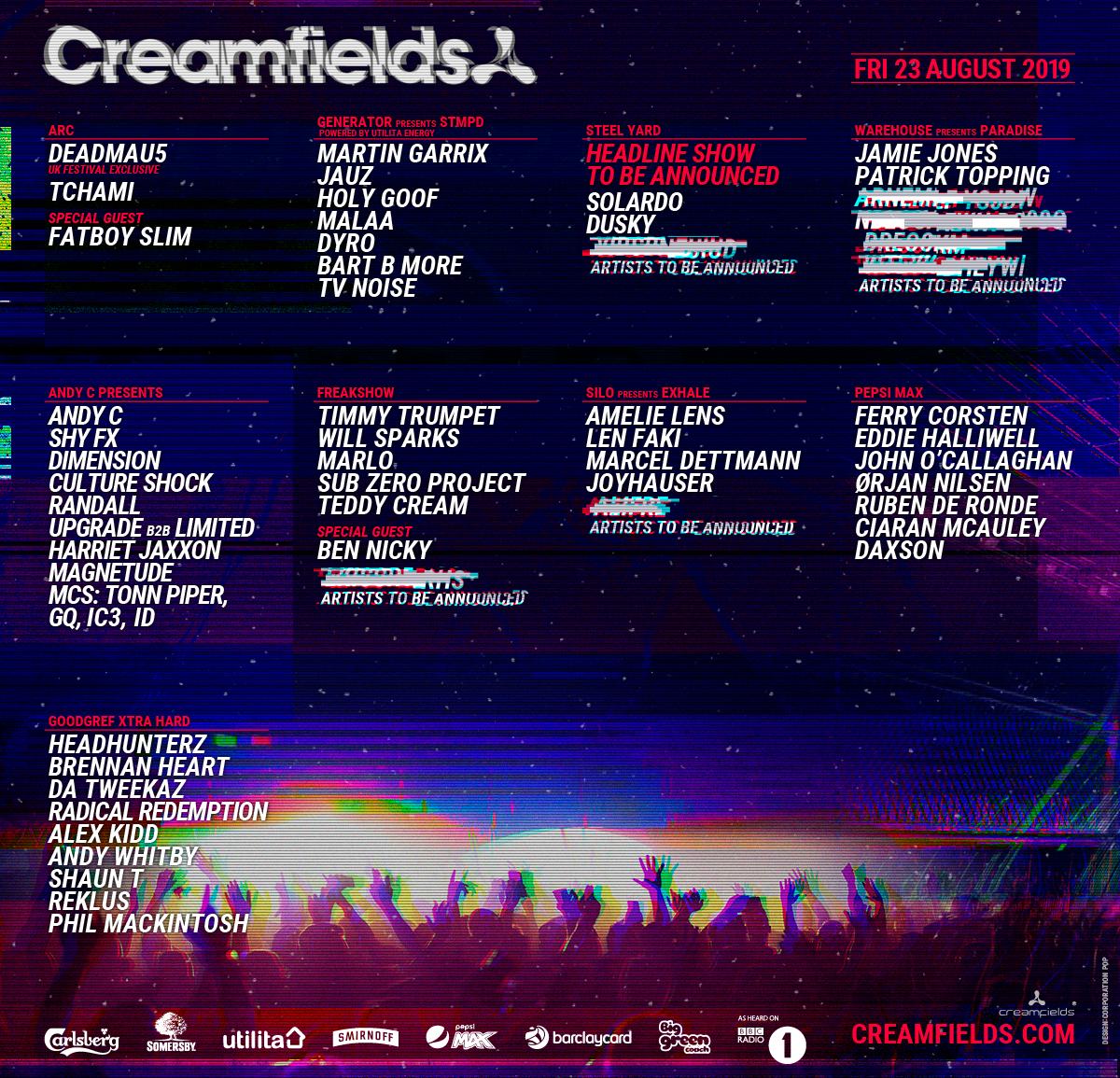 Creamfields 2019 schedule for Friday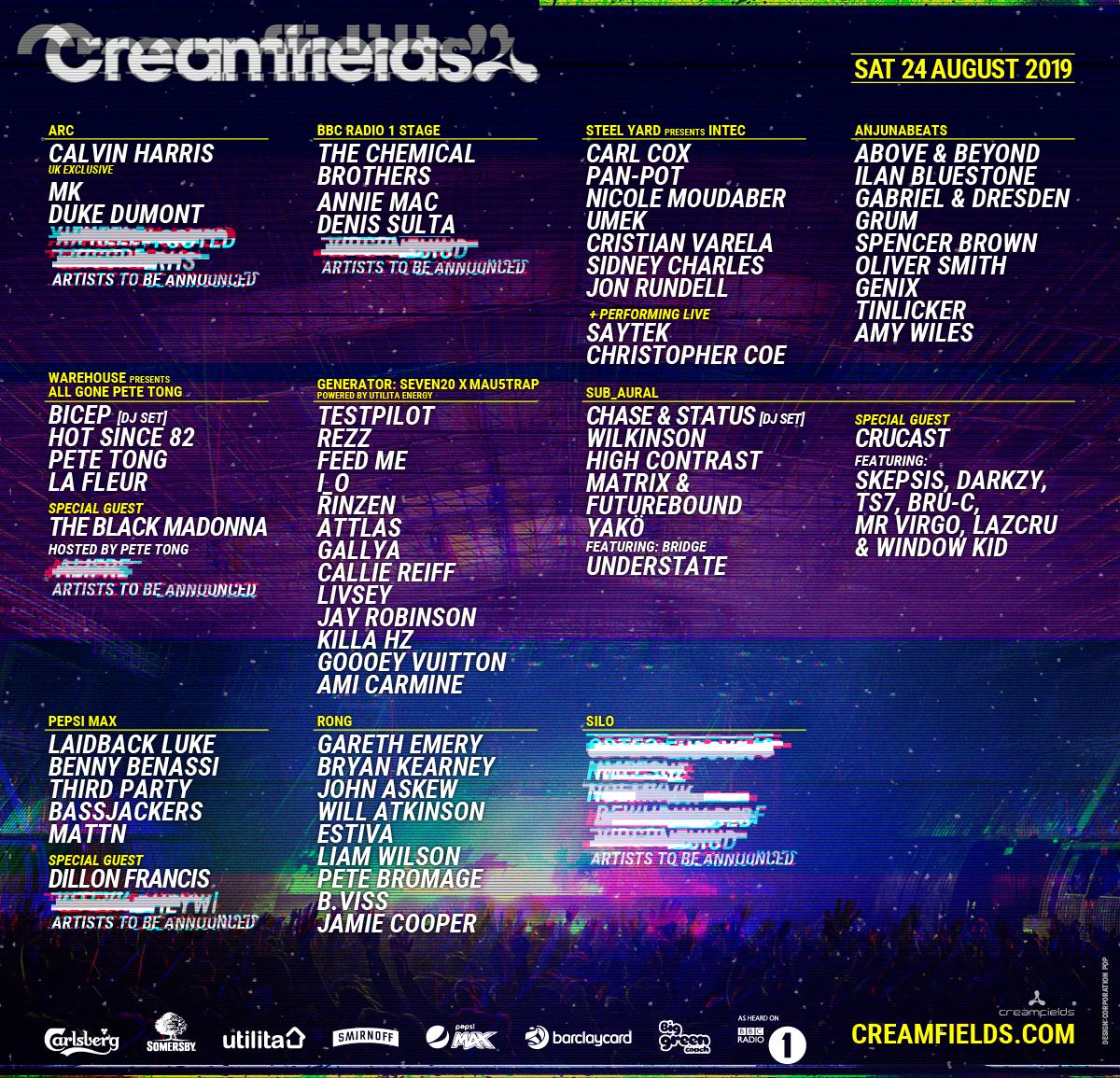 Creamfields 2019 schedule for Saturday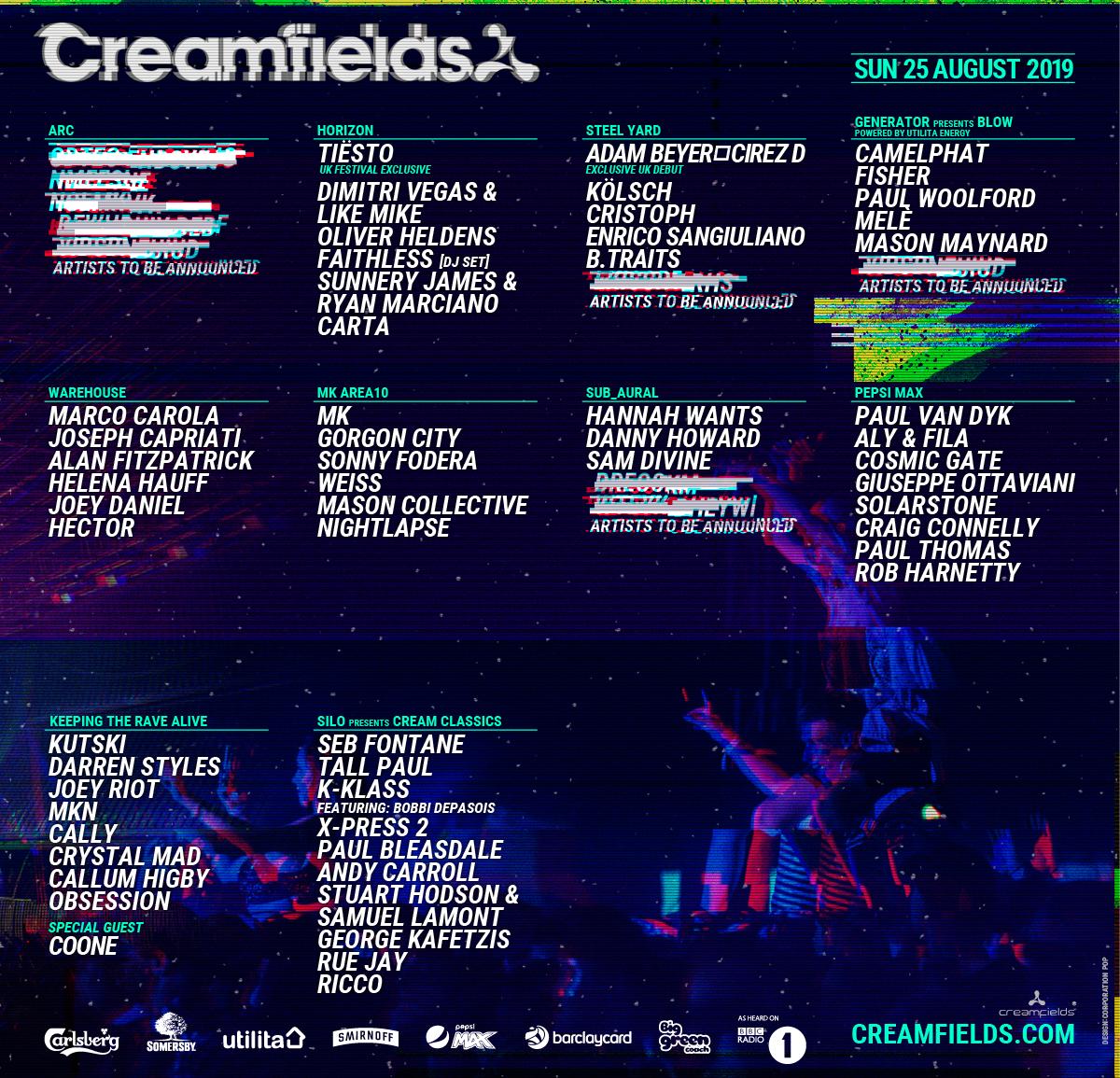 Creamfields 2019 schedule for Sunday